Razer Blade Stealth 13.3-inch Gunmetal update detailed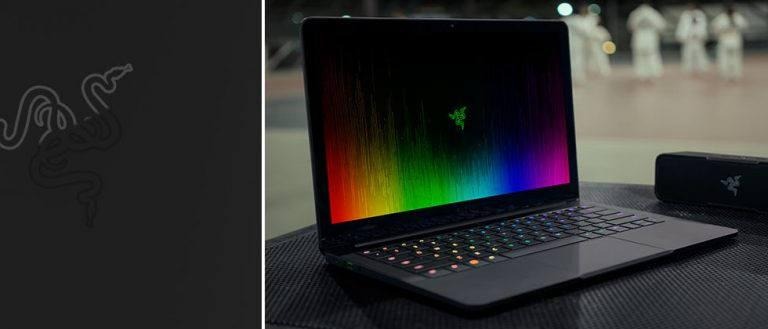 A new edition of the Razer Blade Stealth was revealed this week by the company that's also pushing Gunmetal. This is the first time this notebook has been offered in Gunmetal casing color – and the first time it's rolling with a larger display. This display has a cool 3200 x 1800 pixel across a 13.3-inch touchscreen panel. Display size up, bezels down, 4K still available as an option.
This device has IGZO technology in its display – that's 100 percent sRGB color space as a standard on the base model. The size of the laptop remains largely the same while the display gets bigger. That means less bezel and more eye-popping sharpness on this one model.
Oddly, Razer has opted to continue to offer the Razer Blade Stealth 12.5-inch 4K model laptop at the same time. That means the same bezel as before, alongside 100-percent Adobe RGB color. Both models are basically the same size, while one has a smaller panel with more pixels, and the other a larger panel with less – though more than the previous most recent base model.
Above you'll see a collection of specifications from this newest set of Razer Blade Stealth laptops. This device provides an interesting blend of looks and power – made not necessarily for those everyday Razer fans. It's not as purely a gaming laptop as the rest of Razer's gear, that is to say. "The first Razer Blade Stealth's success proved that highly mobile students, creatives and professionals alike are demanding more in terms of performance, personalization and value," said Razer co-founder and CEO Min-Liang Tan. Notice the lack of the word "gamer" as MLT continues, saying, "From the classroom to the boardroom, the new Razer Blade Stealth continues to set the standard for mobility, power, durability and value in laptops for productivity everywhere."
Razer mentions gaming just once in their press release for this notebook. They suggest the following: "For those gamers who want a mobile laptop during the day and a desktop-class gaming system after hours, the Blade Stealth easily connects with the optional Razer Core to deliver external desktop graphics power and expanded connectivity options via a single Thunderbolt 3 cable."
The newest version of the Razer Blade Stealth was listed at $1399 with 16GB RAM and an Intel Core i7 processor. Razer Core remains $499 on its own or $399 with purchase of any Razer Blade laptop. Users can find both on Razer Store dot com and later this month at Microsoft and Best Buy or through Amazon.