Razer Blade Pro refresh beefed to battle MacBook Pro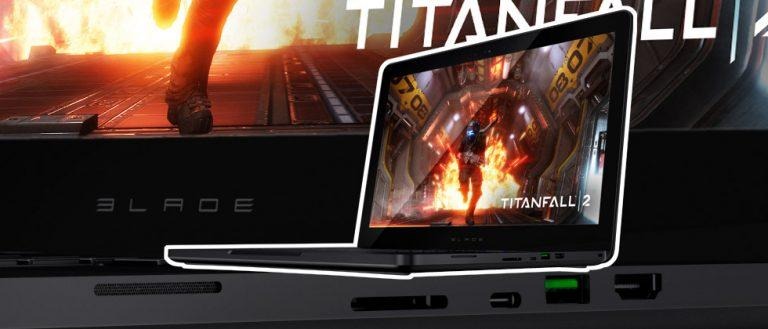 The Razer Blade Pro has been re-revealed with more power than it's had before in a chassis that's just the same. This refresh of the notebook has a 17.3-inch G-Sync-ready IGZO UHD display (3840 x 2160). It also has a brand new NVIDIA GeForce GTX 1080 GPU under the hood.
This latest version of the Razer Blade Pro will take full advantage of NVIDIA's GTX 10 notebook GPU. That means it wont get fatter, but it'll be getting a whole lot more powerful. Along with the GTX 1080 comes 8GB GDDR5X VRAM, as well.
SEE ALSO: Razer Blade 14-inch refresh (late 2016) hands-on
This notebook works with Windows 10 and Razer Synapse to allow keyboard colors and trackpad mods. Synapse also allows backlighting control and fan control. This device has 512 GB SSD RAID 0 (2x 256 GB PCIe M.2) / 1 TB SSD RAID 0 (2x 512 GB PCIe M.2) / 2 TB SSD RAID 0 (2x 1 TB PCIe M.2) options and 32 GB Dual-Channel System Memory (DDR4, 2133 MHz).
Around the edges you'll find USB 3.0 port x3 (SuperSpeed) and one Thunderbolt 3 (USB-C). Also present is a single HDMI 2.0 video/audio output and an SDXC card reader – and a 3.5mm headphone/mic port, of course.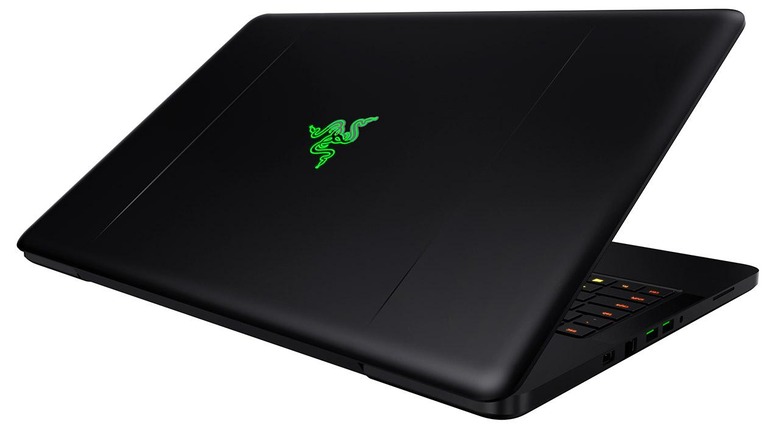 This machine has built-in stereo speakers with Dolby Digital Plus Home Theater Edition certification. It also has an array microphone system and a lovely TMP 2.0 security chip inside. It rolls with a built-in 99 Wh rechargeable battery and a "compact" 250W power adapter.
Perhaps most important to those gamers on the go, so to speak, are the dimensions of this notebook. They remain the same as they were. That's an aproximate size of 0.88 in. / 22.5 mm (Height) x 16.7 in. / 424 mm (Width) x 11 in. / 281 mm (Depth). The weight is also still the same, somehow or another, at 7.80 lbs. / 3.54 kg.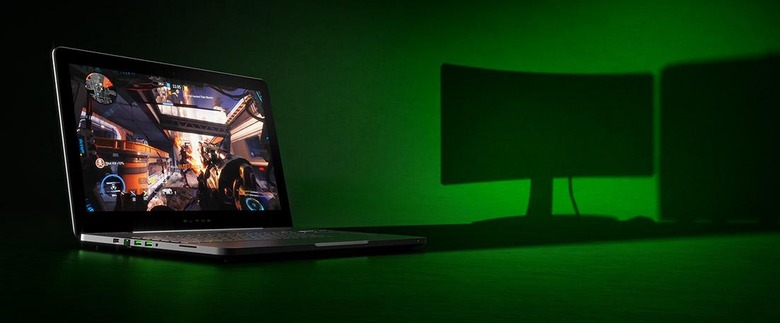 This version of the Razer Blade Pro will cost users starting prices of US$3,699 / €4,199 / £3,399. This machine will start to ship in November for both the United States and Europe.