Razer Blade Pro Just Got Cheaper (1080p Style)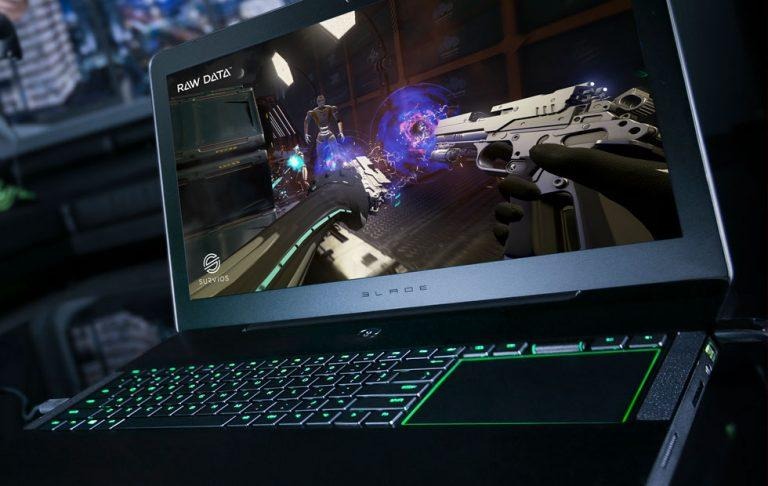 This morning Razer revealed their 2017 edition Razer Blade Pro, complete with a 17.3-inch Full HD 120Hz display. That display resolution is smaller than the most recent Razer Blade Pro release – just by a bit. Enough to jam that price point down to a place where it's perfect for a new collection of users.
Inside is an NVIDIA GeForce GTX 1060 graphics card and slotted 16GB dual-channel memory. This memory can be expanded up to 32GB capacity, and hybrid storage config sits at 256GB PCIe SSD plus 2TB HDD. That storage can be switched out for up to 2TB SSD and up to 4TB HDD.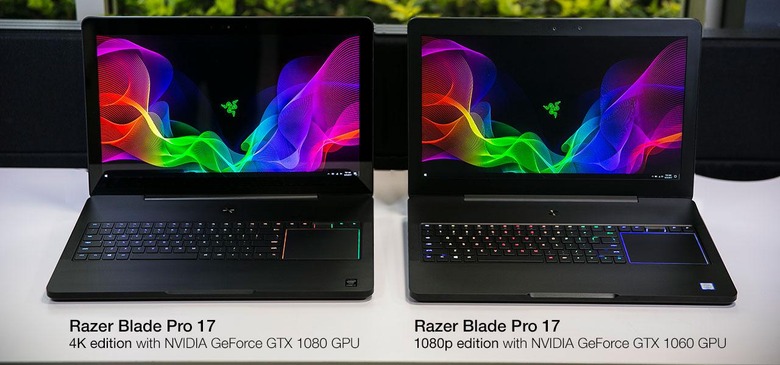 This notebook weighs in at 6.78-pounds and remains quite thin at 0.88-inches. This machine works with 1x Thunderbolt 3 port and 3x USB 3.0 ports (SuperSpeed, indeed). This notebook has a single SDXC card reader and HDMI 2.0 video and audio output, with 7.1 Codec support (via HDMI). This machine comes with a quad-core Intel Core i7-7700HQ Processor (2.8 GHz / 3.8 GHz) and Windows 10 (64-bit) too.
Also onboard was a set of built-in stereo speakers and a built-in array microphone. There's a 3.5 mm microphone/headphone combo jack and a built-in webcam (2.0 MP). Down below the keyboard is a multi-touch precision touchpad, and under the hood is an embedded Trusted Platform Module (TPM 2.0) security chip. There's a Kensington Lock interface, too.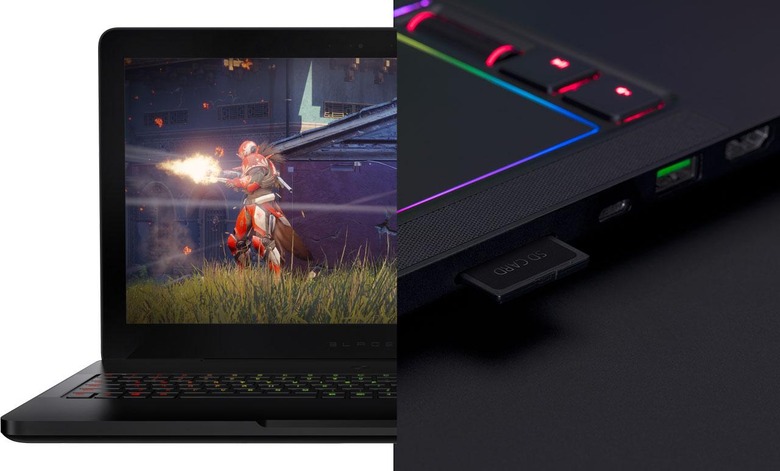 The keyboard works with anti-ghosting individually backlit keys powered by Razer Chroma. Razer Chroma colors are modifiable with the app Razer Synapse, which can also control key actions and the notebook's fan. Multimedia keys are included here – as is a scroll wheel.
The Razer Blade Pro 2017 with 1080p display and NVIDIA GeForce GTX 1060 GPU will be released in Q3 2017 in the USA, UK, Canada, France, and Germany. It'll be available in these countries first through RazerZone online. Amazon, Best Buy, and "select retail partners" will have this notebook soon. Worldwide availability begins in Q4 2017, and pricing begins at U.S. $2299.99 / Canada $2899.99 / EU €2399.99 / UK £2099.99.