Razer Blade gaming laptop gets 14-inch 3200 x 1800 display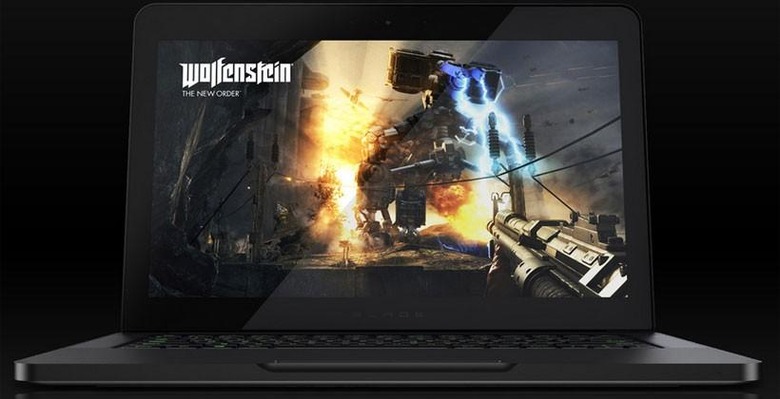 This week NVIDIA launched its new mobile GPUs that we have already talked about in the GTX 800M series. When we talked about those new GPUs we mentioned that Razer was cramming the GTX 870M inside its thin Razer Blade gaming notebook. We didn't talk much about the other features of that thin gaming rig.
While the new NVIDIA GTX 870M GPU is certainly a key feature of the machine, a side effect of that new GPU is a very high-resolution display. Razer is fitting the Blade gaming notebook with what it claims to be the world's highest resolution 14-inch display.
That 14-inch screen supports a native resolution of 3200 x 1800. That is an impressive resolution and should make games that support it look fantastic. The screen uses IGZO/IPS (Indium Gallium Zinc Oxide/In-Plane Switching) technology promising a 250% increase in contrast ratio compared to the screen used in the Blade notebook before.
The screen also supports 10-point capacitive multi-touch tech for Windows 8. Along with the high resolution screen and the new GTX 870M GPU, the Blade also gets 4th generation Intel Core i7 processors and a gaming grade notebook keyboard. Storage options are 128GB, 256GB, or 512GB SSDs and the laptop has 8GB of DDR3L RAM. The machine starts at $2199 and can be pre-ordered right now with shipping starting in early April.
SOURCE: Razer Zone