Razer BlackWidow X line to disrupt gaming keyboard pricing with simplicity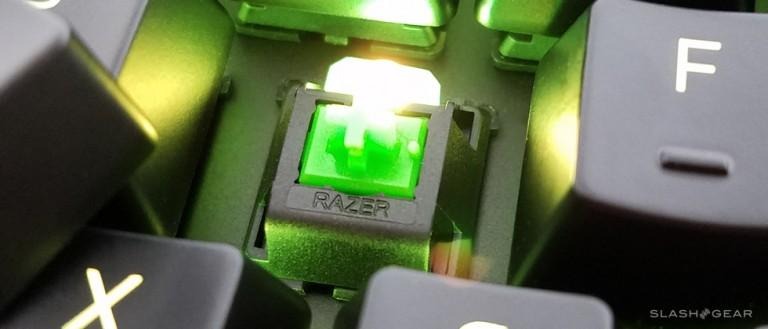 Razer gaming keyboards aren't cheap – they're made to last, and they're not made to tend to the non-gamer crowd. With the new Razer BlackWidow X line of keyboards, the company is cutting down on price – not on production value, mind you, on price. The keyboards will be the same high-quality hardware you're used to with Razer, only now they'll be stripped of (almost) all of their bells and whistles.
The entire BlackWidow X line will be sold in parallel to the standard BlackWidow lineup, with at least one "X" model for each standard keyboard. This is NOT a set of keyboards that'll be replacing the standard BlackWidow keyboard line.

Taken away is the top layer, exposing the "military grade metal top construction" under the hood. These keyboards also do away with the USB pass-through ports – just what's most important is still here!
On the other hand, this being the age of Chroma, Razer is going to be selling this line with light-up keys. Lots and lots of colors, with a whole lot of options for what you can do with them.
Lots of colors.
Many options.
Have a peek at our many Chroma device reviews to see what Chroma is all about.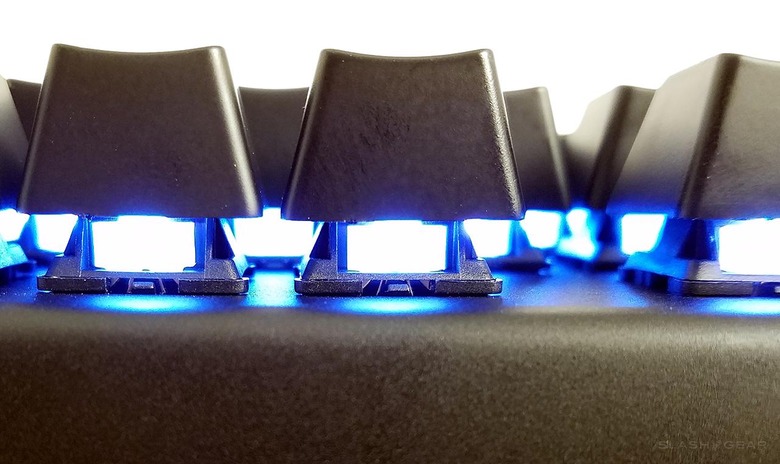 Several of these "X" keyboards has the option of being purchased with Razer Mechanical switches OR Cherry MX Switches. You'll find the Razer BlackWidow X Ultimate, BlackWidow X Tournament Edition, and BlackWidow Ultimate (not X) coming with Cherry Switches IF you do choose to have them delivered that way.
Razer's switches cost a tiny bit more than the Cherry switches – but you'll have to decide which is better on your own.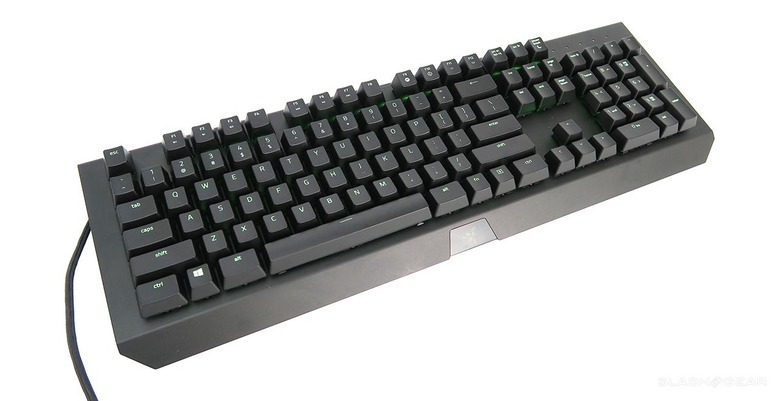 Razer also notes this week that they've moved to their own production lines for Razer Mechanical Switches. Their manufacturing equipment RnD has been done by Razer (themselves), and their switches currently sit at a durability of up to 80-million key strokes.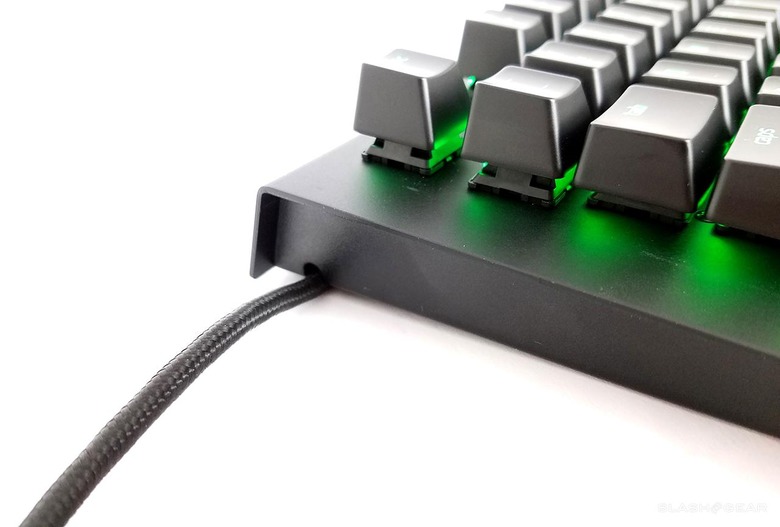 Above you'll see how this keyboard has several channels through which you can run its USB cord – right, left, or back. Below you'll see the underside of the keyboard in all its glory.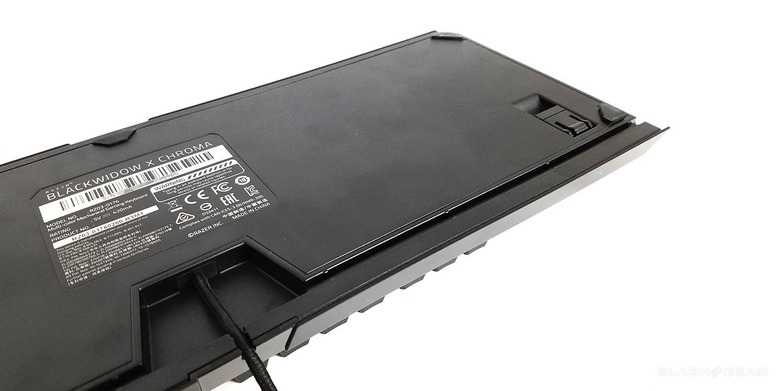 Here you'll also see the full launch collection of BlackWidow X products with prices.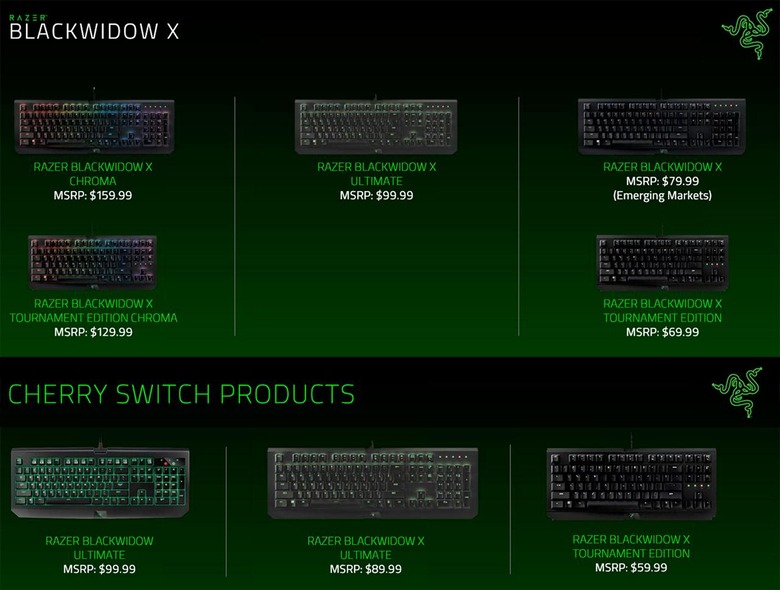 If they do not say "Chroma", that means they're either delivered with green light keys (Ultimate) or no lights at all. Each keyboard is delivered with a 2-year warranty – unless you have Cherry switches, in which case you'll get a 1-year warranty.
UPDATE: Above you'll see a Razer BlackWidow X video from Razer, and below (also from Razer) is a fancy in-the-factory video about Razer Mechanical Switches, too.