Raspberry Pi now available for general order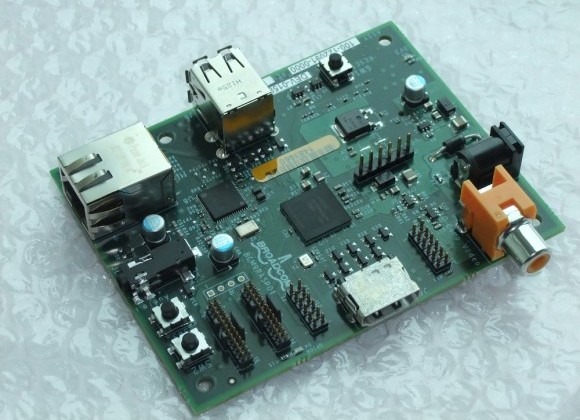 The Raspberry Pi mini-computer took the internet by storm when it went up for pre-order, with numbers reaching as high as 350,000. The $35 computer offered a 700Mhz ARM11 processor along with a bevy of ports, primarily aimed at being a cheap education tool for schools, although HTPC enthusiasts, among others, looked at it with hungry eyes thanks to its 1080p video capabilities. Good news if you've been looking to score one, as the Raspberry Pi is now on general sale with quantity restrictions also having been lifted.
The minature computer is now available from resellers such as RS Components and Element 14. Having said that, the computer is still in high demand. RS Components says any computers ordered today won't be delivered until the end of September, while Element 13 says they should be able to supply them in five weeks.
The Raspberry Pi Foundation is doing its best to keep up with demand. The organization says that the computers are being produced at a rate of 4,000 per day. The Raspberry Pu definitely seems to have gone down a treat with the online denizens, with hackers managing to install Chromium OS to the computers, with Ben Heck even designing a custom keyboard for the board inspired by the BBC Micro.
[via The Inquirer]