Raspberry Pi gets a Heck of a nice keyboard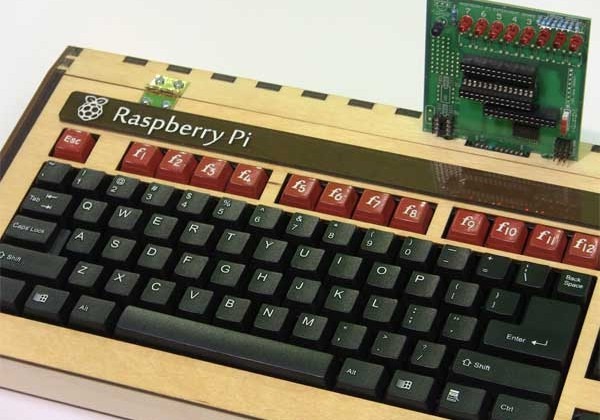 We talked a lot about the Raspberry Pi since little device first debuted. It's a cheap little computer designed to run a free operating system making it ideal for tinkering and cobbling together your own HTPC for the living room. Modder Ben Heck has constructed a very cool project using a $35 Raspberry Pi to create what looks like a wooden Commodore 64.
Heck modeled his Raspberry Pi keyboard after a BBC Micro-inspired keyboard with a custom wood closure. The keyboard has cartridge slots and an add-on experimenters kit. The top cover over the keyboard has hinges and can flip open giving the machine vintage look. The DIY computer has an on-off switch, Ethernet connectivity, and video/audio composite ports.
Other features include a 5 V DC output and a USB hub so you can attach peripherals like flash drives or amounts. The experiment kit attached to the device uses C++ programming language. If you've wanted something unique to do with your Raspberry Pi, this might be the ticket.