Raspberry Pi Hit By Manufacturing Delay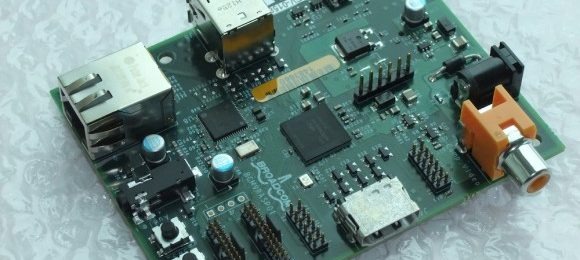 Last week the $35 Raspberry Pi computer went on sale, seeing strong demand and a total buyout of stock in under two hours. Those hoping to see the Linux machine hitting their doorsteps in the near future could be in for some disappointment: the Raspberry Pi foundation announced that it has suffered a production setback.
The Ethernet jacks being used in production models were the wrong type. Unfortunately, the ones being used did not include integrated magnetics, which help filter out noise and provides DC isolation. The incorrect jacks have already been soldered to boards, so each and every one will have to be removed and replaced with the correct jack before the boards can be shipped to users.
While the foundation says the jacks are relatively easy to replace, sourcing the correct ones could prove tricky. What were thought to be the correct jacks are now faulty, which means the team has to hunt down and order a large quantity new jacks as fast as possible. An apology has been issued on their blog, and they also thanked customers for their patience.
The $35 "Model B" of the Raspberry Pi is the more powerful alternative to the $25 version, featuring two USB ports instead of one, and an Ethernet port. The GPU is said to be twice as fast as what is featured in the iPhone 4S, and the computer is also capable of decoding 1080p video from a Blu-ray.