Raspberry Pi 3: why this one is special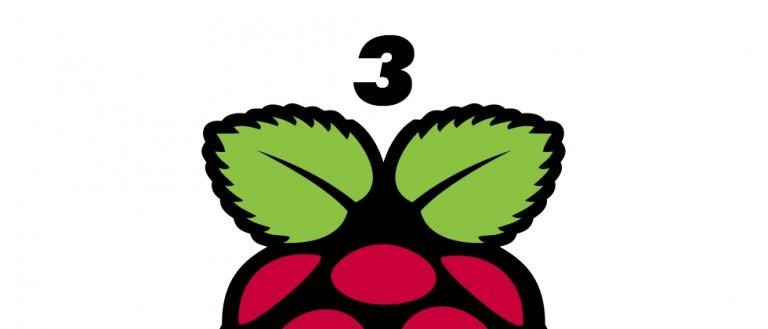 Four years after the launch of the original Raspberry Pi, the new Raspberry Pi 3 has appeared with several very important new features. This version of the device – the $35 computer, that is to say – comes with two essential features that've been relegated to accessories until now. Both Bluetooth 4.1 and Wi-Fi are now built-in with this Raspberry Pi 3, freeing up room for more ports for more projects and more freedom for the device on its own!
Much like the Raspberry Pi 2, this Raspberry Pi 3 will cost the same as its predecessor. The Raspberry Pi 2 will remain $35 while this new model will cost $35 as well. Also like its predecessor, this Raspberry Pi 3 has complete compatibility with Raspberry Pi 1 and 2.
Below you'll see both the Raspberry Pi 3 (new) and the Raspberry Pi 2. We first got our hands on the 2 back in February of 2015.
Look pretty similar, don't they?
Inside you'll find a 1.2GHz 64-bit quad-core ARM Cortex-A53 CPU. The company suggests that this is "a typical figure for a multi-threaded CPU benchmark like SysBench." It's not as if all of your apps are going to run 10 times as fast. "Real-world applications will see a performance increase of between 2.5x (for single-threaded applications) and >20x (for NEON-enabled video codecs)."
MORE: Raspberry Pi 3 details
Integrated 802.11n wireless LAN and Bluetooth 4.1 makes this piece of equipment far more versatile. Without the need for USB sticks aplenty taking up any of this computer's 4x USB ports – and the ethernet port remaining clear if you wish as well – oh, the contraptions you'll make.
All the most recent NOOBS and Raspbian builds continue to be available through the Raspberry Pi downloads page, updated for your convenience.
The Raspberry Pi 3's system-on-chip is the BCM2837 from Broadcom. The same "basic architecture" inside is the same as its predecessors, making compatibility very, very simple for creators. "All those projects and tutorials which rely on the precise details of the Raspberry Pi hardware will continue to work."
Inside is a 1.2GHz 64-bit quad-core ARM Cortex-A53, this replacing the 900MHz 32-bit quad-core ARM Cortex-A7 CPU complex. According to Raspberry Pi founder Eben Upton, this new processor "provides a 50-60% increase in performance in 32-bit mode versus Raspberry Pi 2."
The folks at the Raspberry Pi foundation have worked tirelessly to make certain this model – like the last few – are compatible with their predecessors. This means you can continue using what you were using – hardware and software.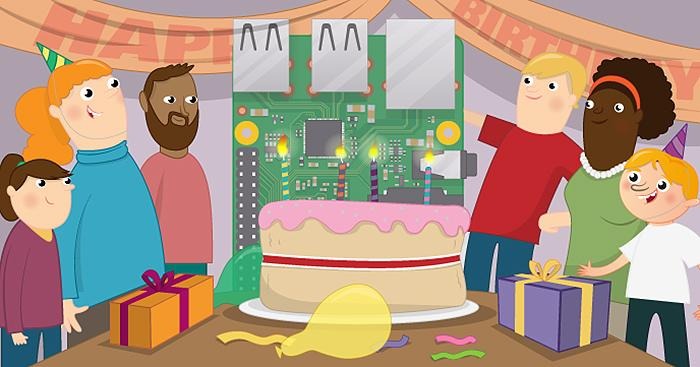 This crew of developers and technicians will be having a 4th Birthday Party for what's now the best selling computer in the history of the UK, as well.