Raptor robot channels its inner velociraptor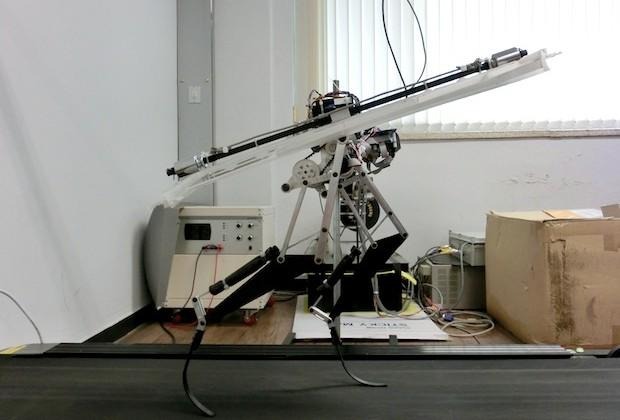 Robotics has seen many substantial developments over the past few years, not the least of which is due to DARPA efforts. One of the newest ones is from the Korea Advanced Institute of Science and Technology, more commonly called KAIST, that has developed a sprinting robot dubbed the Raptor.
Unlike other recent running robots that are based on large cats, the Raptor is — as its name suggests — inspired by the velociraptor of days gone by. Unlike its four-legged robotic brethren, the Raptor features two legs and uses them to move at a fairly rapid pace.
Of course, that fairly rapid rate is in comparison to other robots; it far outpaces the rate at which a human could move, having achieved up to 46 kilometers per hour on a treadmill. As IEEE Spectrum points out, Usain Bolt topped out at just under 44 kilometers an hour.
Along with the pair of legs is a tail that aids in the running process by keeping it stabilized. The stabilization isn't perfect, however, and the robot is also attached to a beam to help keep it from running away or toppling over.
SOURCE: IEEE Spectrum