Genius Apple Music deal has indie fans mad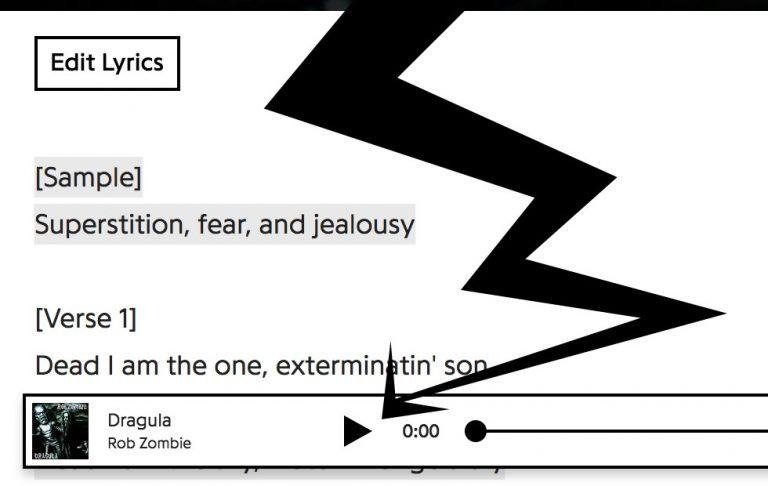 Apple Music incorporated Genius lyrics this week as Genius added an Apple Music player for Apple Music subscribers. That's the lyrics encyclopedia website Genius, previously known as Rap Genius, now rolling with Apple. Users who visit Genius whilst logged in to Apple Music (with an Apple Music subscription) will be able to play any track for which they're reading lyrics. Just so long as that track is available on Apple Music.
A number of very vocal fans of Genius seem to be slightly displeased about the team-up with Apple Music. Where Apple Music is plugged in now, fans seem to miss previous connections to services like SoundCloud and YouTube. The most up-voted post on the Genius announcement suggests as much. "Nice, but I would bring the SoundCloud player back tho," said Genius user Balkei.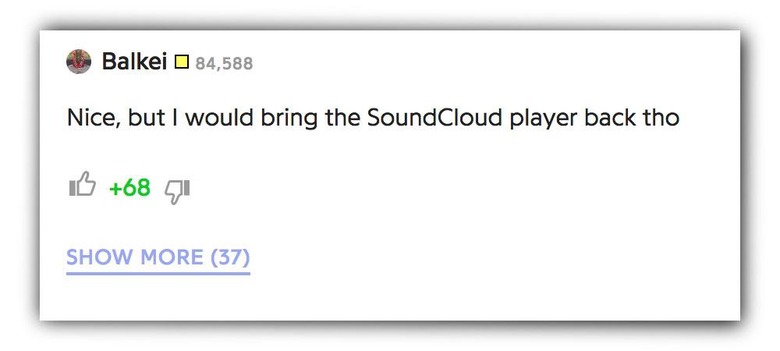 The Apple Music player is available on Genius.com in most iterations – desktop in a web browser, iOS for mobile web browsers, and in the iOS Genius app. Apple Music provides 30-second snippets of songs where available to all users, and full songs to Apple Music subscribers.
"Being able to read lyrics and annotations on Genius while you listen along on Apple Music is a dream Genius experience," said Ben Gross, Genius's Chief Strategy Officer​. "We're proud to make Apple Music our official music player, and we're doubly excited to bring Genius lyrics to their amazing platform."
It would seem that Apple Music's side of the deal was for the lyrics alone. Inside Apple Music, no major Genius branding will appear. Instead it'll only be an expansion of lyric availability for all manner of tracks. Any lyrics added to Genius.com will be available to Apple Music.
Spotify has a deal with Genius as well – but unlike Apple Music, Spotify uses Genius in a big way. In Spotify, users can gain insight into track lyrics and trivia on track lyrics from Genius editors and community members. No Spotify branding is immediately apparent on the Genius website or in the Genius app.
"Lyrics on Apple Music won't look exactly like they do on Genius since we have some different formatting (for example, section headers), but the lyrical content will be consistent across both platforms," said Colby Handy at Genius. "For now, that means we won't be able to tell whether the lyrics for a given song on Apple Music come from Genius or not, but there may be updates on this in the future, so stay tuned!"
"This 'experience' you talking about is only accessible if you're a paying Apple Music subscriber," said return0 on a Genius discussion post. "If your goal is to make transcription easier and more accessible for all users, Spotify would've been the obvious choice followed by YouTube and SoundCloud as they are free services and everyone can actually use them."
"With that said," continued return0, "I think it's very good that you want to rework how the implementation of streaming services at Genius is working. I really, really hope that you're gonna make it so that users actually can choose which type of streaming service is used when playing a track, 'cause you know, everyone should have a good transcription experience."