Raon Digital Reportedly Bankrupt: Another UMPC Firm Folds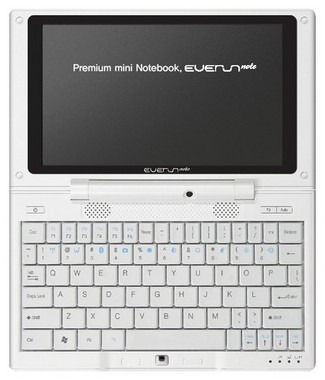 It looks as though one of the mainstays of the UMPC segment, Raon Digital, has closed business.  After stock shortages have prompted concerns over the past few months, more recently speciality sites have reported no word from their contacts at the company and, according to Pocketables, Korean news sites have published bankruptcy notices.
To compound the issue, Raon Digital's website – www.raondigital.com – has been taken down, and a search with their register shows that it's not merely a case of the company forgetting to renew the domain.  It's unclear what impact this will have on existing customers and service for their devices; when similarly UMPC-devoted OQO folded back in May, they were forced to tell users that "financial constraints" meant no further warranty repairs would be possible.
Raon Digital were responsible for the Vega and Everun slate-style UMPCs, and – most recently – the Everun Note.  The latter device, a netbook-style clamshell, was in fact one of the best performing ultraportables around, in no small part because of its AMD Turion 64×2 Dual Core 1.2GHz CPU.