Raon Digital Recall Everun Note: Overheating, Blue-Screens & Dodgy Battery Gauge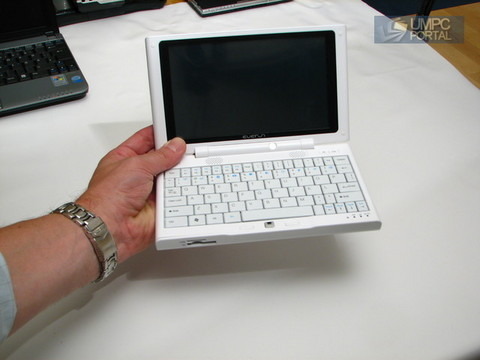 It can't be in too many hands as of yet, but the Everun Note is about to be snatched out of them and dragged back to base.  Raon Digital have recalled the compact touchscreen notebook over "failure symptoms" that include high-pitched fan noise, blue-screening, overheating processor, inaccurate battery monitor levels or "an error related to the preinstalled e-dictionary and/or PDA authentication".
The problematic notebooks are to be sent back to Raon Digital's factory, whereupon they will either be repaired or replaced; it's unclear what the company intend, but given the costs involved I'd assume it's the former. No timescale for the repair turnaround is suggested.
Given that it's early days for the $879 device – which has performed well in recent reviews – it seems unlikely that too many US or European customers will be affected. However it could introduce a delay to reseller and import deliveries, as existing and upcoming stock may have to be shipped back to the factory to be checked and/or repaired.
[via Engadget]