Range Rover Sport SVR revealed to take on Porsche Macan Turbo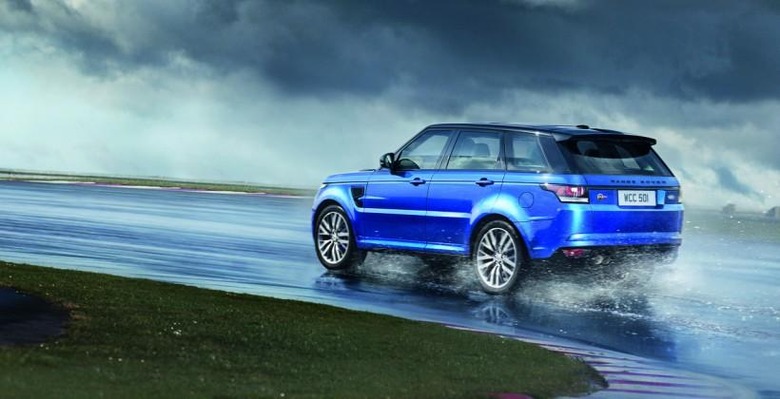 Land Rover has given its SVR high-performance brand its first outing, revealing the Range Rover Sport SVR for those times you need an SUV that can do 0-60 mph in 4.7 seconds. Taking the existing 5.0-liter supercharged V8 and massaging it all the way up to 542 HP and 502 lb-ft of torque, the RRS SVR is limited to 162 mph and has had its body kit tweaked to show the other parents at the kindergarten gates that you mean business.
So, there are larger air intakes at the front so that the twin charge air coolers get extra ventilation; as a result, the new supercharger gets a cooler diet, improving performance. The front bumper is redesigned, while there are different LED graphics for the headlamps, new aluminum fender panels at the sides complete with changed moldings, and a high-level spoiler at the rear.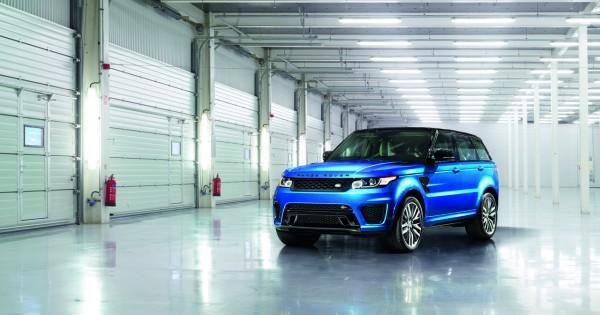 The Sport SVR also gets a distinctive gloss black diffuser and quad exhaust pipes, while 21-inch wheels are standard and 22-inch alloys an option. Estoril Blue will be an exclusive color option to the car, and Land Rover will optionally pain the roof in contrast black.
As well as the supercharger tweaking, the Range Rover Sport SVR also gets an optimized 8-speed ZF automatic transmission, with up to 50-percent faster changes between its eight ratios. Land Rover's engineers have taught it 25 different change programs, adjusted between automatically depending on acceleration and braking, lateral cornering forces, gradient severity, and when the driver stomps on the gas.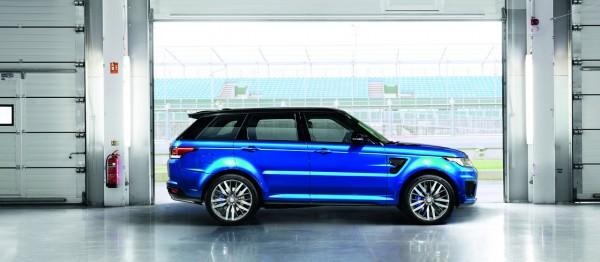 Interestingly, fuel economy is just the same as the regular Range Rover Sport, as is the off-road ability, with permanent all-wheel drive and a two-speed transfer case with optional low-range. All of the usual electronic magic, like Dynamic Stability Control and Torque Vectoring by Braking are present, though in most cases fettled to suit the new car.
Inside, there's 16-way electric adjustable sports seats with added lateral support, Windsor leather with quilted and ribbed centers, and contrast piping. Aluminum trim on the dashboard is standard, but can be switched for carbon fiber.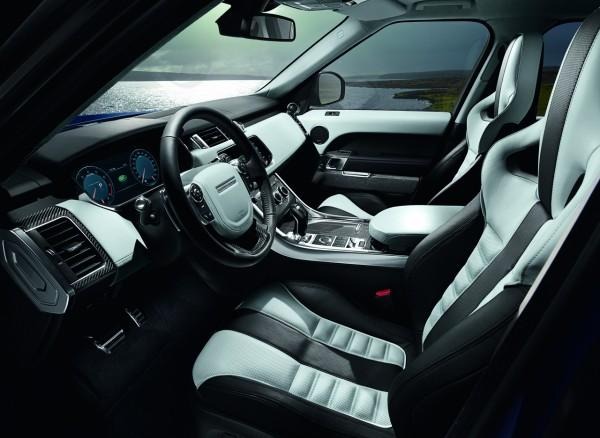 It'll sound different inside, too, thanks to a new two-stage active exhaust that can open up special "make it growl better" valves that kick in at around 3,000 rpm.
Land Rover expects the Range Rover SVR to go on sale later this year, with a starting price of $111,400. That pits it right against Porsche's impressive Macan Turbo, which we drove back in July.
SOURCE Land Rover