Range Rover Sport SVR challenges Alfa Romeo 4C on track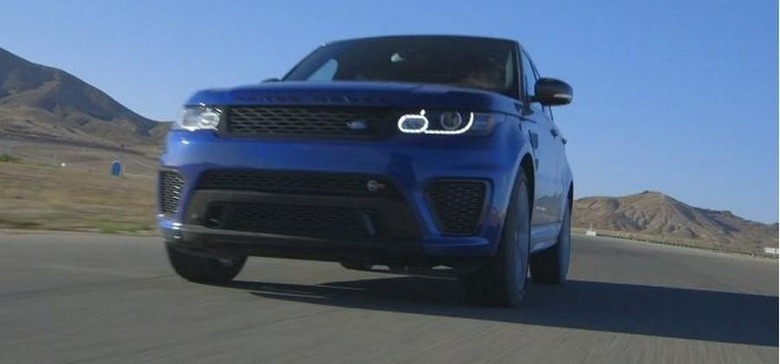 I've seen more than a few cars at the track over the years that you would have never expected to see out there. I've seen several really fast racing trucks turn up at the road course. I've also seen people turn up in four door family cars as far removed from racing cars as you can get. One thing I haven't seen on the track is a SUV.
Don't tell Range Rover that though. The 2015 Range Rover Sport SVR has turned up at the track along with a slick Alfa Romeo 4C sports car. The SVR is an SUV that was tuned on the might Nurburgring making it more sporty than just about any other SUV out there.
Range Rover claims that the SVR lapped The Ring in 8:14, a very respectable time in any car, much less an SUV. Power for this SUV comes by way of supercharged 5.0 V8 engine making 550-hp and 502 lb-ft of torque. Supercharged vehicles aren't the best for track work, but the SUV appears to get along very well.
Pro race driver Randy Pobst took the big SUV out on the track and put down a fast lap. It's impressive to see something so massive lapping a track. You could tow your race car to the track with this SVR and when the race car breaks (as they are wont to do) you can hit the track in your tow vehicle.
SOURCE: MotorTrend