RAmos W9 Android 2.x slate packs HDMI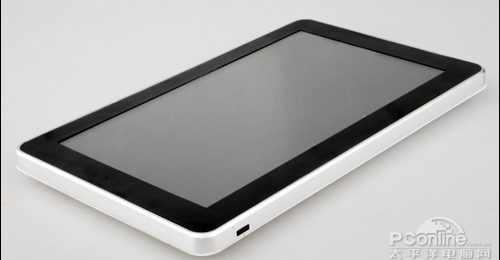 The approaching onslaught of Android tablets continues apace, with the RAmos W9 tipping its hand in the shape of some engineering prototypes.  PC Online grabbed some playtime with the 7-inch Android 2.x slate – which will take on not only the iPad but Samsung's Galaxy Tab – and confirm that it will run one of Rockchip's newer, faster processors (tipped to be the 1GHz RK2818).
It also packs more ports than either the Galaxy Tab or the iPad, with microSD, HDMI, micro USB and a headphone socket, while the chassis is a slick (and yes, very iPad and ViewPad 7 styled) brushed aluminum and white plastic slab.  Not the most imaginative design, no, but better than the usual generic Android tablets.
RAmos also seem to have done some work on the UI, adding handy touchscreen volume controls to the status bar, together with home, back and menu keys.  No word on pricing or availability at this stage, but we're hoping someone at RAmos decides to make a significant push into the US and Europe with this one.
[via Pocketables]