RAmos T9 16m color touchscreen PMP live photos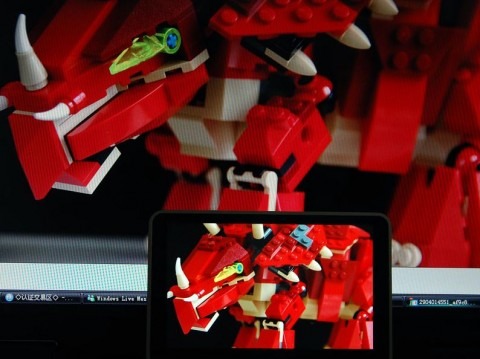 RAmos may have a daftly-capitalized name, but they're deadly serious when it comes to picture quality for their latest T9 PMP.  The 4.3-inch touchscreen brings with it 800 x 480 resolution and 24-bit, 16-million color support, together with a 400:1 contrast ratio, 170-degree top-to-bottom viewing angle and LED backlighting.
The picture above and below in the gallery (of the T9 relaxing with a cat) don't really do the PMP's display justice,but do at least whet the appetite regarding what sort of quality we're talking about.  Full specs for the PMP are unknown, but we're guessing at a brace of supported codecs, including lossless together with DivX.
The T9's casing is made from aircraft-grade aluminum, with a super-toughened glass panel to protect the display and an injection-moulded rear panel with the printed text sandwiched between layers rather than printed on top.  No word on pricing or availability.
[via iTechNews]