RAmos T9 16GB PMP reviewed: "jaw dropping" visuals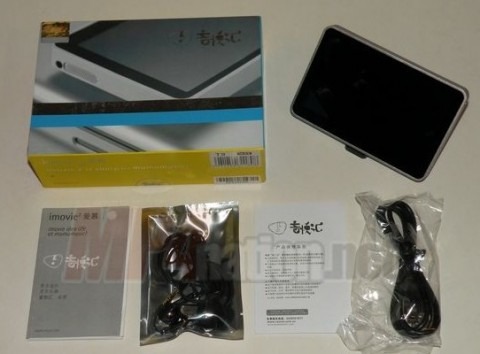 We've mocked RAmos for their capitalization before, but we wouldn't dare critique the 800 x 480 capacitive touchscreen their T9 PMP is blessed with.  The T9 takes a 24-bit, 16-million color panel, with a 400:1 contrast ratio, and slaps 16GB of storage to it, and the good people at MP4 Nation saw it as their duty to get one in for review.
Though based on a chip that's not ostensibly "HD capable", the T9 nonetheless supports a variety of high bitrate and lossless audio and video formats.  Navigation is a slightly patchy version of the kinetic scrolling we're used to from capacitive touchscreens, while "video and still images look jaw dropping good".
In the end, though, with an asking price of $154.50 the T9 is a whole lot of screen for a very small amount of money.  Usability may not be as seamless as something from Apple's stable, but if mobile video is your cup of tea and high-quality your preference then the RAmos T9 seems worth considering.