Rainbow Six Siege update corrupts PS4 in a BAD way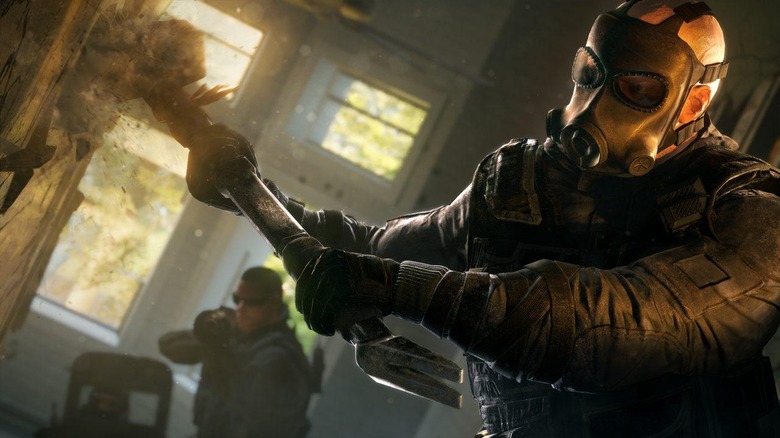 If you're a fan of Rainbow Six Siege on PlayStation 4, you may want to shelve your copy for now. A group of Rainbow Six Siege players are reporting that a new update for the game is crippling their systems, even going so far is some cases as to corrupt hard drives. The situation, as you can probably guess, is leaving a bunch of frustrated PS4 owners in its wake.
The issue was first brought to light in this post made to the Rainbow Six subreddit last night. Apparently, the issue causes PlayStation 4 consoles to crash when players try to open their friends list in-game. Since Rainbow Six Siege is a pretty popular team-based shooter, many players are affected by this bug.
That's troubling enough, but then we come to the fact that repeated crashes can lead to corrupted hard drives, as Comicbook.com points out. Ubisoft has acknowledged the problem, saying today that it's working with Sony on a resolution. Until then, it's probably best to just stay away from Rainbow Six Siege in general.
If you must play Rainbow Six Siege while we wait for a fix, at least make sure you don't open your friends list in-game. There's no word on when we can expect a fix, but since Ubisoft has Sony working on the issue as well, hopefully that means one will be coming down the pipeline quickly. Then again, it isn't often we hear of an issue like this, so it make take some time to hammer out a resolution.
For now, the Xbox One and PC versions of Rainbow Six Siege seem to be working fine, so owners of those platforms should be okay to play. We'll keep an eye on Ubisoft and Sony and let you know when an update fixing this issue is available, so stay tuned.