R2D2 gaming mod packs 11 consoles, projector and more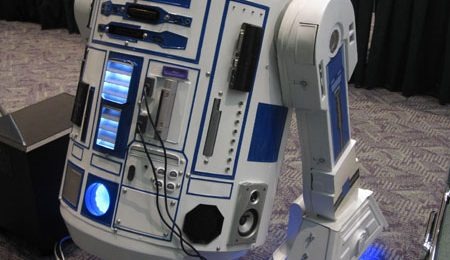 Is there a better use for an old Pepsi R2D2 promo shell than stuffing it full of eleven consoles and a projector?  If there is, we can't think of it; Brian DeVitis's droid has been a labor of love over the past three years, and currently contains a GameCube, N64, NES, SNES, Atari 7800, PSP, DreamCast and several other consoles along with a liberal splash of LED lighting.
What initially look like molded buttons are in fact the various ports, controls and game cartridge slots for all the different models.  A bank of switches along the inside of one leg can be used to individually toggle power to each (as well as turn on the projector) and there's an integrated speaker system too.