Quip Update Ushers In Spreadsheet Integration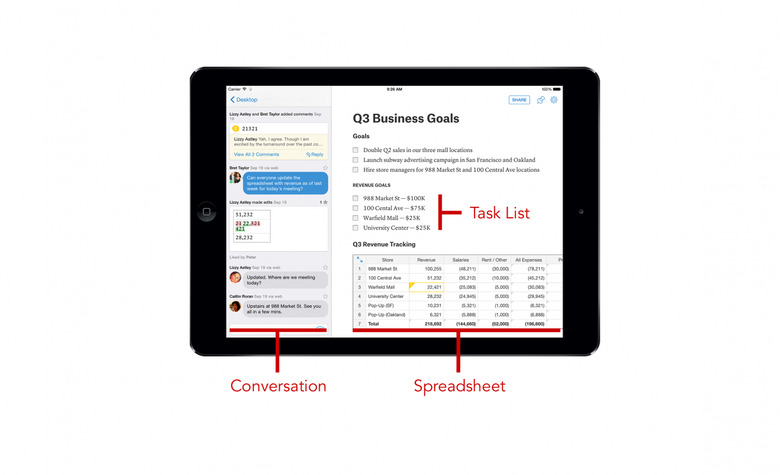 Quip, for those unfamiliar, is a self-proclaimed "productivity suite" that spans across devices, allowing teams to share documents and messages, among other things. Businesses are one of its targeted user bases, and as of yesterday they now have another functionality available: spreadsheets integration. While a simple update, it expands the usefulness of the service greatly, especially for those users who need to share more than mere words. The feature is more convenient than attaching spreadsheets, and says Quip, it furthers the company's vision of having everything in a single place.
Quip Spreadsheets was a project the company says it worked on for quite some time, and during that time the developers ultimately made a system that has a "completely different approach," according to the company. Rather than being a separate feature, Quip Spreadsheets is integrated.
The spreadsheets are part of the documents, if you so choose them to be, able to be embedded with full features, including formula support, data formatting choices, and more than 400 functions. Inserting a spreadsheet is as simple as clicking Insert -> Spreadsheet.
Even better, because the spreadsheets are integrated, data from them can be referenced in the documents using symbols. Through this, changes to the spreadsheet data will result in the document's references also be updated, streamlining the process and ensuring everything is collectively up-to-date.
SOURCE: Quip Blog