SlashGear iOS App of the Week: Quip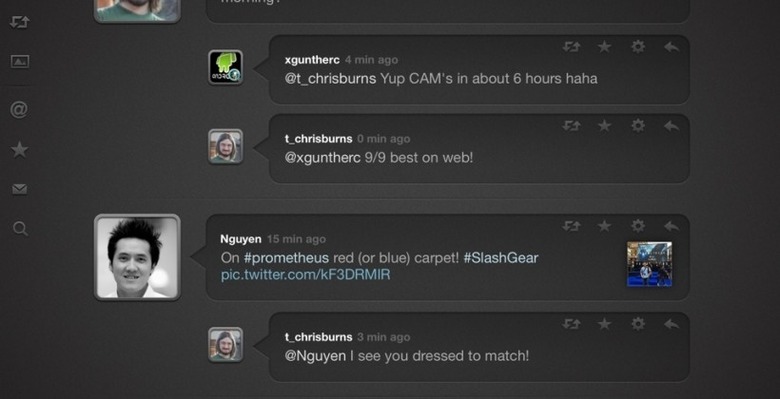 This application is of a special breed, fighting for ultimate glory in the world of Twitter-reliant software made possible only by the incessant Tweeting of millions of hyperactive text lovers. What you get here that's different from the rest of the pack is a set of well-tuned points that makes a person like me live it above all others. The three points are also in addition to the smooth and ultimately eye-pleasing amalgamation of graphics that surround the functional interface here – and it's all just a buck besides.
When you start with this app, you're going to need to sign in with your Twitter account. If you do not have a Twitter account, now's a great time to start. From there you've got three great features, starting with a focus on Conversations. You will find that when you use this application for more than a few minutes, you'll be abnormally attuned to the people Tweeting back at you, much more than you've ever been before.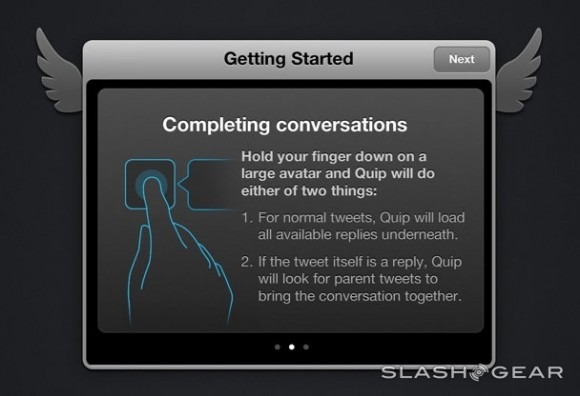 So much so that I must warn you – if you're on Twitter to Tweet, and not to Tweet back, you might as well skip Quip alltogether. This application is made first and foremost with your interactions with other Twitter users in mind. This interaction is pumped up with the fact that you're able to filter your timeline by the following subject matter, as stated by the developers of the app:
1. Conversations: tweets that are part of a conversation

2. Retweets: tweets that have been retweeted 5+, 10+, 20+ or 50+ times

3. Images: tweets that have images included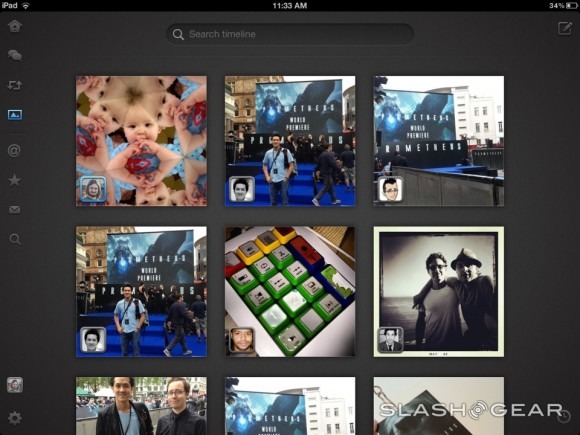 These filters make your whole Twitter-loving day all that much easier if you're on a search for interesting Twitter bits or just want to see how popular you are. Refreshing of all lists happens manually with a pull down of each list you want updated, keeps you in tune with the people who follow you, and quite simply puts your Twitter conversations in the right order – top to bottom.
This application will cost you $0.99 on the iTunes app store right now and it's optimized for the iPad – and looks great on the iPad 3, might I add!