Quickoffice liberated for iOS and Android with 10GB Drive sweetener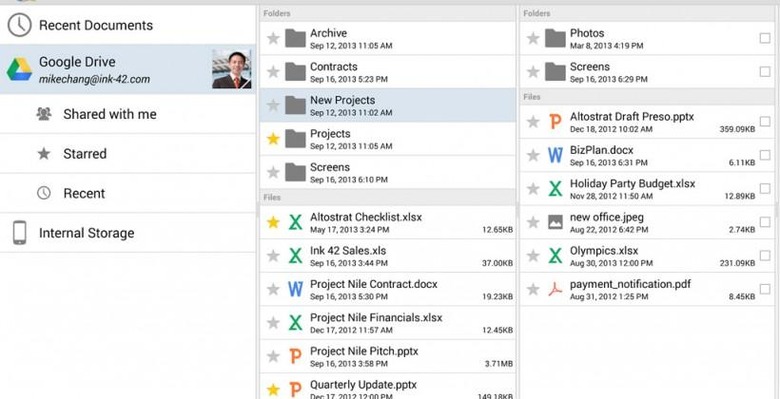 Google has slashed the price of Quickoffice for Android, iPhone, and iPad, making the productivity apps free across both platforms, as well as throwing in a 10GB chunk of extra Google Drive storage for eager sign-ups. Formerly $14.99, Quickoffice is now a free download, Google confirmed today, with full Microsoft Office compatibility across Word, Excel, and PowerPoint files.
The Google Drive integration means that files either stored locally on the iOS or Android device, or in the cloud – either in the user's own storage, or files that have been shared with them through Drive – can be opened and edited. There's also support for opening (though not editing) PDF files.
Google acquired Quickoffice back in June 2012, though there was no confirmation at the time as to whether the company would subsequently make the premium cloud-integration features free to use.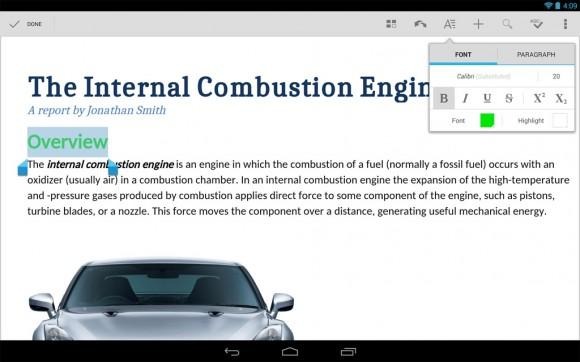 Nonetheless, the buy was seen as a play to take on Apple's own iWork suite for iOS. That includes Pages, Numbers, and Keynote – for text, spreadsheet, and presentation creation and editing – each of which were launched at $9.99.
However, Apple announced that all new iOS 7 device purchases would now include a free copy of all three apps, along with iMovie and iPhoto. That's no consolation to those upgrading to iOS 7, however, since they'll still have to pay.
As for the storage deal, Google says that those who sign into Quickoffice (on either platform) by September 26, 2013 will get an extra 10GB of space in their Drive. That space will be active for two years, though it might take a "few weeks" before it actually shows up on your account.