Quibi quick-bite video streaming app arrives with pre-registration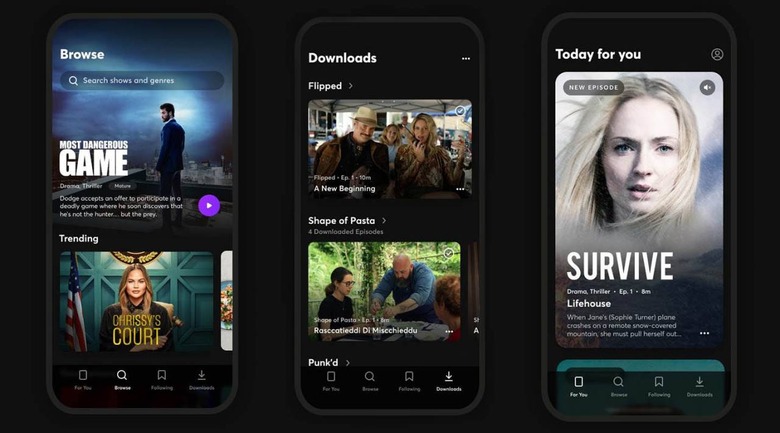 Quibi, the upcoming video service that promises short-form videos ideal for watching on a smartphone, has launched its mobile app on the Google Play Store and Apple's App Store. The service itself still hasn't launched, but interested future subscribers can now pre-register for the service to make sure they get notified when it is live. Among other things, Quibi plans to revive Reno 911! and reboot Legends of the Hidden Temple.
We've been hearing about Quibi for months; it'll be an inexpensive streaming service when it launches later this year, but it won't be competing with services like Netflix. Rather, Quibi will introduce a unique take on streaming video by offering what it calls 'quick-bite' content — things you can quickly and easily watch on your smartphone, the preferred entertainment media among younger audiences.
We already know some shows to expect from Quibi, including a reboot of the classic Nickelodeon show game Legends of the Hidden Temple, as well as the return of popular comedy Reno 911!. As well, Quibi will offer what it claims are 'movie-quality shows' like Survival, The Fugitive, Most Dangerous Game, Flipped, and more.
Each episode will be less than 10 minutes long, meaning you can easily watch it while on the bus or train, while waiting for class to start, or any other number of places where you'll have some downtime with your smartphone. The shows will be available to download for offline playback, as well.
One of the unique aspects of this service is how the original content is filmed — viewers can watch it in vertical or horizontal modes without missing out on the content. The service won't be live until April 6, but it is available to 'pre-order' now. The service will cost $4.99/month with ads and $7.99/month without ads.