Legends of the Hidden Temple reboot will be made for millennials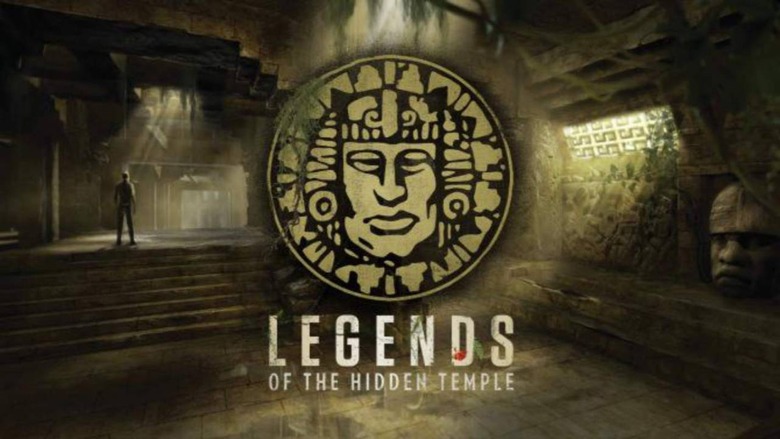 Quibi, the upcoming short-form video service that recently announced plans to bring back Reno 911!, is getting into the budding nostalgia video market with another reboot plan: Legends of the Hidden Temple. This game show aired for three seasons on Nickelodeon during the 90s; it featured kids who made their way through a temple-like maze in order to retrieve pieces of a statue. Quibi promises to improve upon this theme with adults as the focus.
It makes sense for Quibi to target adults with its reboot of the game show: the people who watched this series as kids are now adults increasingly presented with modern iterations of their favorite childhood shows. This isn't the first time we've heard word about a Legends revival, either. Back in 2016, Variety claimed that Nickelodeon would bring the show back alongside some of its other most popular 90s-era works.
We've already seen a number of older Nickelodeon shows return as streaming exclusive movies. Legends of the Hidden Temple will likewise only be available on a streaming service — Quibi, in this case — but it will be fairly modified compared to the original version.
According to E!, Quibi plans to create a 'supersized' version of the game show that will retain many 'original elements,' among them being the temple head Olmec. Adults will compete for the rewards rather than kids, meaning we'll see harder challenges and bigger prizes, the report claims. Nickelodeon will be one of the executive producers behind the reboot.
The changes Quibi has planned aren't terribly surprising — the company presents itself as a platform made for millennials, after all. The service will cost around $5/month when it launches next year, giving mobile users access to short-form videos that won't take up too much of their time.