Quantum Interface: changing the way you use your smartphone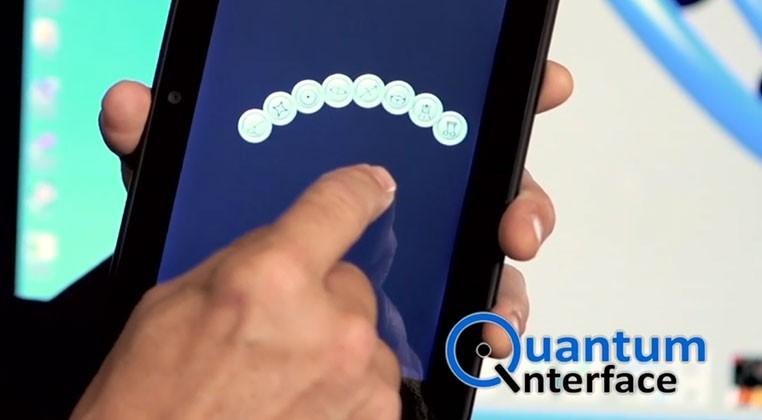 The folks at Quantum Interface have created for themselves a software revolution, of sorts. While you're not really able to get ahold of it yourself (yet), they're presenting a way to change the way you interact with your devices. Not just smartphones and tablets, but smartwatches as well. They've got an idea for a new way that your finger can access your apps. The basics. The shortest way to any goal in a smartphone or smartwatch won't be a slide, it'll be a slight roll.
Instead of what Quantum Interface describes as the "row, row, row your boat" of scrolling through menus, they're presenting an interface for your smartphone that relies on the super-tiny super-sensitivity of your device's touchscreen. It's there, why not use it?
WARNING: The videos are ever-so-slightly cheesy. The concept is solid.
For now, Quantum Interface has a software development kit for Android smartphones and tablets and a bit of Beta software for Android Wear. Have a peek below at the Android Wear demo, then have a peek at their Beta Testing Center to see if it makes sense for you to try it out early.
This is only the latest in a long line of attempts to change the way your smartphone works. To change the way you interact with your smartphone. Have a peek at the timeline below for additional attempts by a wide array of software developers to make your Android device different.
The list below is made up of launchers. A launcher is a piece of software that replaces your standard Google-made (or whatever manufacturer-made) basic user interface you have running on your device. From the point at which you get past your lockscreen until the point at which you've opened an app.