Quantigraphic camera promises HDR eyesight from Father of AR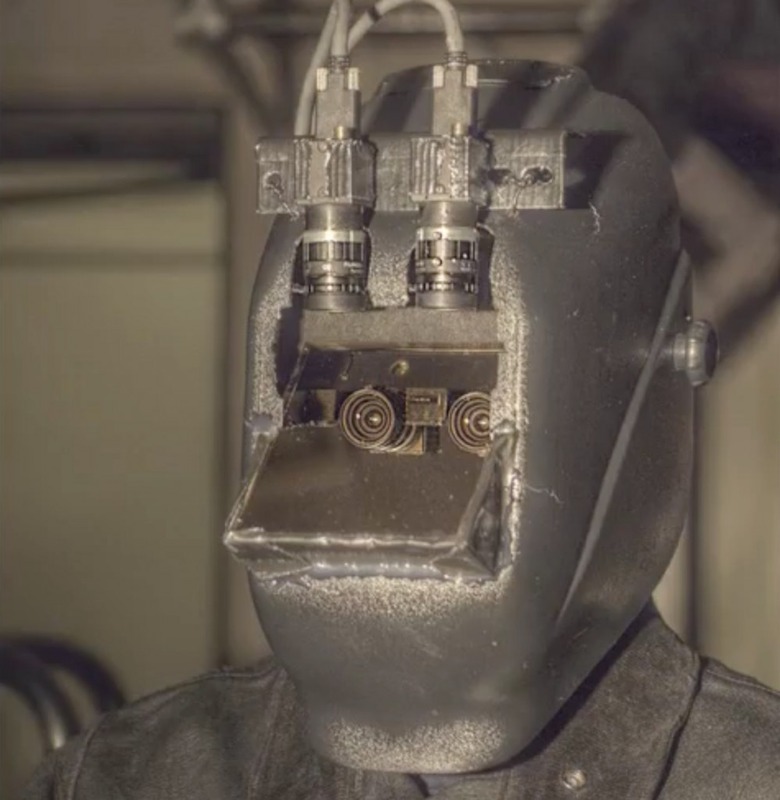 Augmented reality isn't just a gimmick for Google Glass and Nokia City Lens, but could make industrial work safer and improve visibility for those with partial sight, according to new research. The team at Eyetap, led by "father of AR" Professor Steve Mann, has cooked up a so-called quantigraphic camera for a new WeldCam HDRchitecture (HDRchitecture) helmet that rather than simply mask the bright lighting produced by welding equipment, actually uses HDR photography techniques to pick out the details the wearer most needs to see.
Traditional welding helmets use a sheet of smoked glass for the eyepiece, cutting down on the dangerous glare from the welding process itself, but also reducing overall visibility. The HDRrchitecture system, instead, processes images coming from one or more cameras, rendering a Full HD, 30fps stream with the brighter elements stripped out but the core details retained, all in real-time.
Professor Mann actually developed HDR (high dynamic range) photography several decades ago, and has been making heavy use of it in his own Eyetap wearable computer. There, three simultaneously captured images at different exposures are combined – again, in real-time, and at 120fps – to produce a more detail-rich view of the world than could be seen by the human eye alone.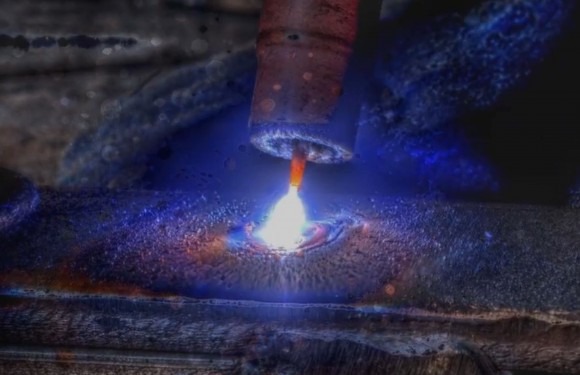 "By capturing over a dynamic range of more than a million to one," the Eyetap team says, "we can see details that cannot be seen by the human eye or any currently existing commercially available cameras." They've also come up with a standalone hardware device, small enough to fit into "a large shirt pocket," which can process two HDMI camera inputs – one for each eye – and two HDMI outputs for separate eyepieces, with the processing done using GPUs and multicore CPUs.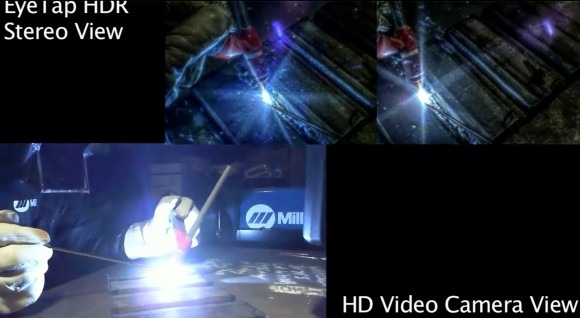 Although the initial work is being presented as ideal for welding helmets, Mann & Co. believe the true usefulness is yet to be explored. Since the system is self-contained, and requires no user-controls or connected PC, it could be evolved into a set of HDR eyeglasses, for instance, aiding those with less than perfect eyesight. There's more detail in the full research paper [pdf link].
[vms ed2e41b0393c4ac5644f]
[via Hack A Day]