Qualcomm Toq Smartwatch launches December 2nd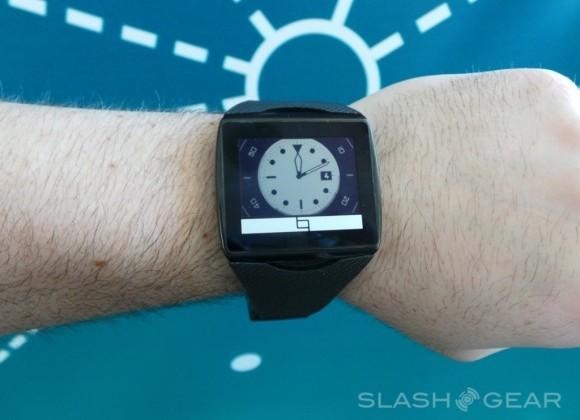 Qualcomm has been showing off its own smartwatch for a while now. The smartwatch is called the Toq and we spent hands on time with it in September. The watch was previously tipped to launch on October 10, but that didn't happen. Qualcomm has come back and announced a new launch date for the device.
Qualcomm says that the Toq will be available to purchase on December 2, which happens to be Cyber Monday. The Toq (pronounced "Talk") is compatible with Android smartphones. The watch uses Qualcomm's Mirasol display technology. The power miserly technology inside the watch provides several days worth of runtime per charge, as we found out when we spent hands on time with the Toq.
The watch is always on with no on or off switch. Qualcomm integrates its WiPower LE technology into the watch to enable a drop and go charging experience with no wires to fiddle with. The watch also supports stereo Bluetooth audio.
The Toq ships with several apps pre-installed on the device including AccuWeather and E*Trade. Qualcomm says that it will continue to add functionality to the device through future software updates. The watch offers compatibility with Android smartphones running Android 4.0.3 and up. The smartphone connectivity features include the ability to accept and reject calls, view text messages, view meeting alerts, and the ability to receive wireless notifications from the smartphone. The watch will start at $349.99.
SOURCE: Qualcomm