Qualcomm Toq smartwatch adds Nuance dictation: Hands-on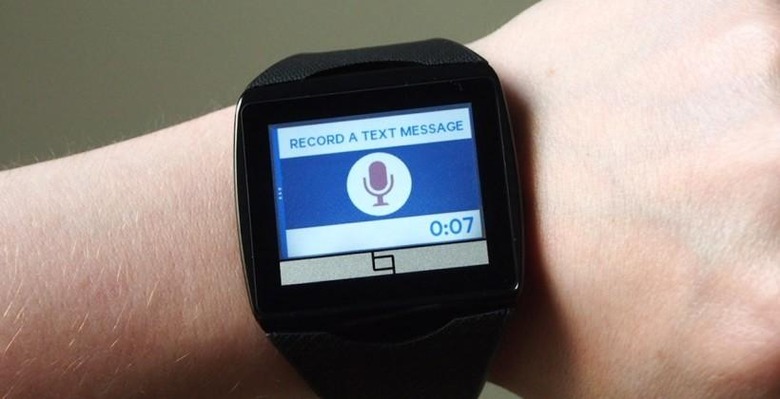 Qualcomm's Toq smartwatch is a work-in-progress, but while the chip company waits for its reference design to be picked up, it's enhancing the experience with a Nuance-powered voice-to-text system. Toq Talk uses Nuance's speech recognition engine to allow dictated replies to messages straight from your wrist; we've been testing it out, so read on for some first-impressions.
Toq, for those who've not been keeping up, is Qualcomm's showcase for the wearables space. Effectively a reference design – albeit one which the company will sell to individuals – it packages together Qualcomm's mirasol color e-paper display, its inductive charging, and its low-power mobile processor.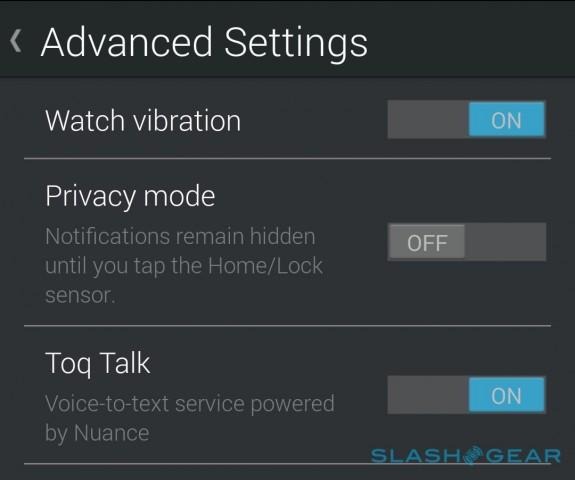 With the new software update, you get a Toq Talk option in the settings page. As with other implementations of Nuance's technology – the company powers Apple's Siri, among other things – the heavy lifting is done server-side, so you'll need a data connection on your Android smartphone in order to use it (Toq is still Android-only, so iPhone users are out of luck).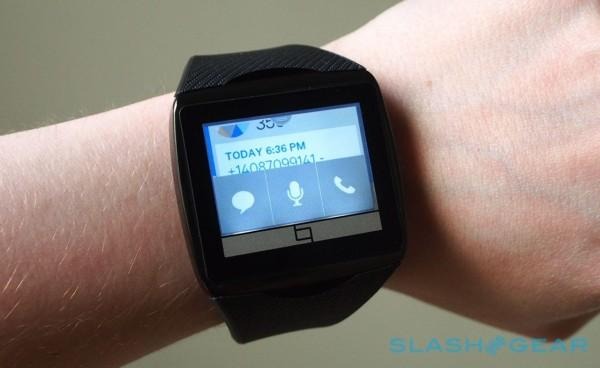 Tap a message and, as well as the option to send a preset reply or call the sender, there's now a microphone icon as well. Hitting that starts the voice recognition, which gives you ten seconds to dictate; you can end that prematurely by tapping the screen during the countdown, though Toq itself starts processing when you stop speaking for a second or so.
Punctation can be manually inserted – you can say "period" or "semi-colon", or other basic characters – and the recognition takes a few seconds to do. Then there's the choice to either try again, if Toq got it wrong, or to send the message.
Accuracy seemed reasonable, and we were able to dictate effectively without having to bring Toq all the way up to our mouths.
All in all, it's a slick system as far as it goes, but it's relatively limited: right now, sending messages or replying to calls with messages is effectively all you can do. If you get an email, you can't dictate a reply to it; if you're notified to a Twitter message, or an email, you can't tell Toq how to respond. Those things still require you to pull out your phone.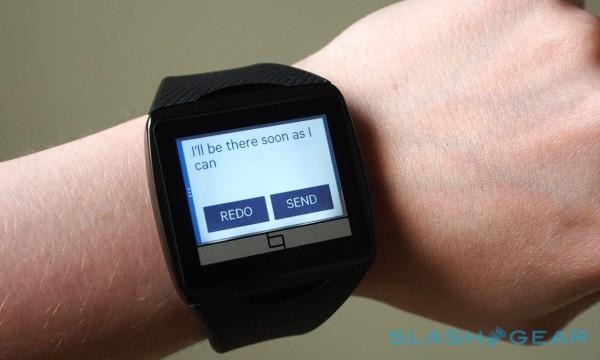 More comprehensive voice control systems are waiting in the wings, however. Google's Android Wear will leverage both the Google Now contextual engine and the company's own voice control, honed on Android phones and Glass. You'll be able to ask Android Wear watches to perform Google searches, to convert times and currencies, to find locations, and to organize schedules; all things we'd have liked to have seen Toq and Nuance do, but which right now are beyond the smartwatch.
Speaking rather than tapping undoubtedly makes more sense for text-entry on a smartphone scale touchscreen. Qualcomm's new Toq Talk system has promise, but it needs broader implementation and third-party app support if it's to turn Toq into more than just a niche gimmick in the wearables space.