Qualcomm: Tegra 3 is a "single use product"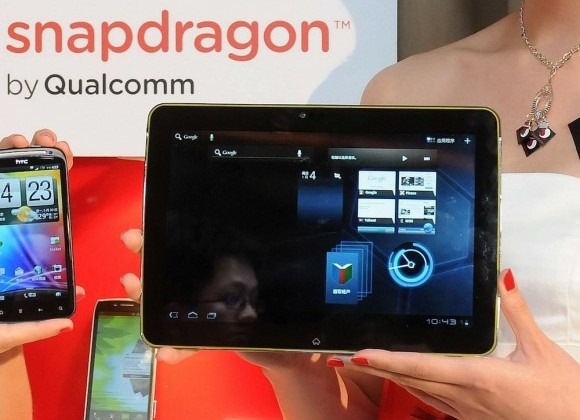 Qualcomm is pushing to make its Snapdragon mobile chipset brand more visible in the consumer marketplace, dismissing the threat of NVIDIA's Tegra 3 as a "single use product" and even temporarily rebranding the Qualcomm Stadium as the "Snapdragon Stadium" from this weekend. Speaking at a pre-CES briefing today, Qualcomm's Senior Vice President of Software Strategy Rob Chandhok suggested that, while Tegra 2 may have been found in many of the headline-grabbing tablets and phones over the past twelve months, "in the mobile space, I'm not sure that NVIDIA has any more brand awareness than we do." The company is similarly unconcerned about the quadcore Tegra 3.
"Tegra 3 isn't concerning us" he said, referring to the NVIDIA chipset found inside the ASUS Transformer Prime and other incoming Android slates. "There are lots of smart people in the world but what we're going to focus on is product roadmaps that help our manufacturing partners not just single use products ... I could go away and make something brilliant with Tegra 3, but you're going to see hundreds of [Snapdragon] S4 devices in the marketplace."
The ambitious approach isn't new from Qualcomm, though the company still remains behind when it comes to pure core count. Qualcomm's quadcore S4 chipsets, like the 28nm MSM8960, will initially drop in dualcore form, with quadcores on the roadmap later.
Qualcomm has previously argued its design strategy by pointing out that – unlike NVIDIA or Texas Instruments, for instance – the company designs its own ARM-based cores. That allows it to choose its own balance between performance and energy efficiency; as Chandhok said, "we have a design point for mobility that we think is different from what others focus upon." Whether it can convince customers to look beyond pure core-count and dig deep into actual abilities remains to be seen.