The Snapdragon 865's most interesting tech is something you'll forget is there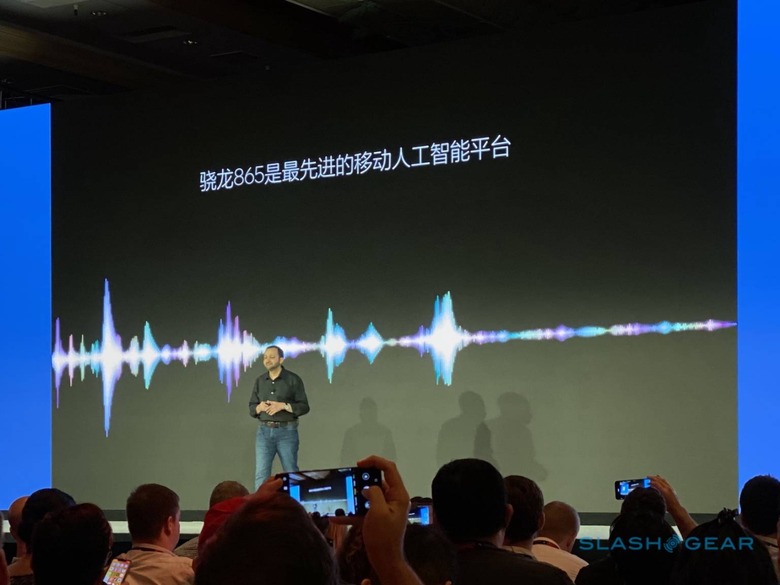 Qualcomm's new Snapdragon 865 chipset is going to be inside some of the most appealing flagship Android phones of 2020, but what arguably makes it most special is the tech that you won't even realize is in action. While the headline features of 5G, swifter CPU and GPU speeds, and higher resolution camera sensor support are likely to get the most attention, it could be the Hexagon co-processor that's more useful day to day.
Qualcomm is so thrilled by its new chips, it brought SlashGear along with hundreds of other global media out to the Snapdragon Summit to tell us all about them.
The Hexagon Tensor Accelerator is at the heart of Qualcomm's 5th generation AI Engine, a dedicated section of the chipset focused on artificial intelligence applications. For the Snapdragon 865 it's now more than twice as powerful than the Hexagon in the last-generation Snapdragon 855, with 15 TOPS of performance. At the same time, power consumption is down.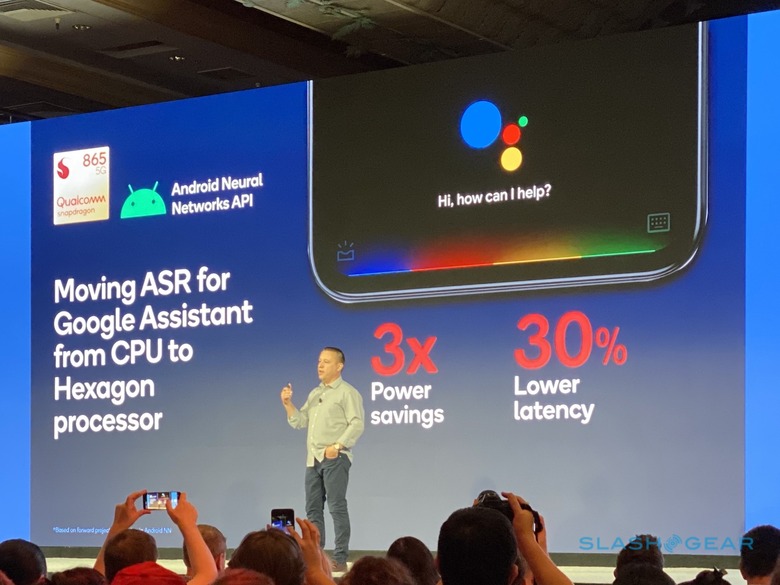 Try to tell people about TOPS, of course, and you'll usually get blank expressions in return. That's not to say they won't benefit from the Hexagon performance improvements, mind.
Google, for example, showed off on-device transcription in the Pixel 4's recorder app, able to convert speech to text entirely offline rather than requiring processing in the cloud. That's based on the Snapdragon 855, but with the Snapdragon 865 there's support for both transcription and translation in real-time.
In a demo, a phone based on the new chipset could take English speech, transcribe it, convert it into Chinese, and then do text-to-speech. Not only that, but Qualcomm uses what it's calling audio style transfer, which can adjust the translation so that it matches the speaker's actual style of speaking. That should make it sound more natural; indeed, Qualcomm says that since the Hexagon is linked through the overall chipset to the X55 5G modem, you could hold a realistic-sounding conversation with someone in a completely different language, all without transferring any data to the cloud.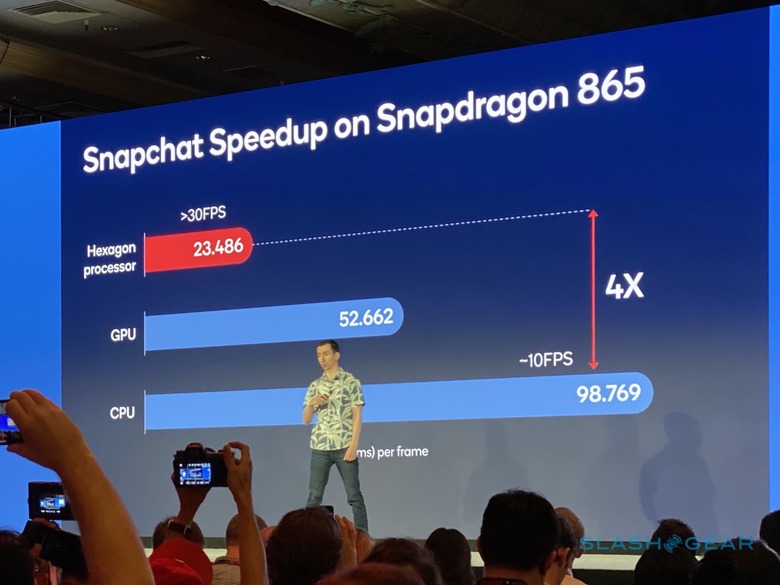 Potentially even more useful is the ability of the Hexagon to accelerate tasks that just generally make the phone feel more responsive. A good example of that is applications that use face filters and real-time edits. By switching Snapchat's face-morphing filters to the Snapdragon 865's Hexagon processor, for example, Snap was able to improve performance fourfold versus using the CPU.
The Hexagon is at the heart of Qualcomm's voice detection, too, and the Snapdragon 865 can react to multiple wake-words. That way, for example, the same device could listen out for and react to the "Ok Google," "Alexa," and "Hey Bixby" triggers simultaneously, without having to power up a more battery-intensive processor to do so.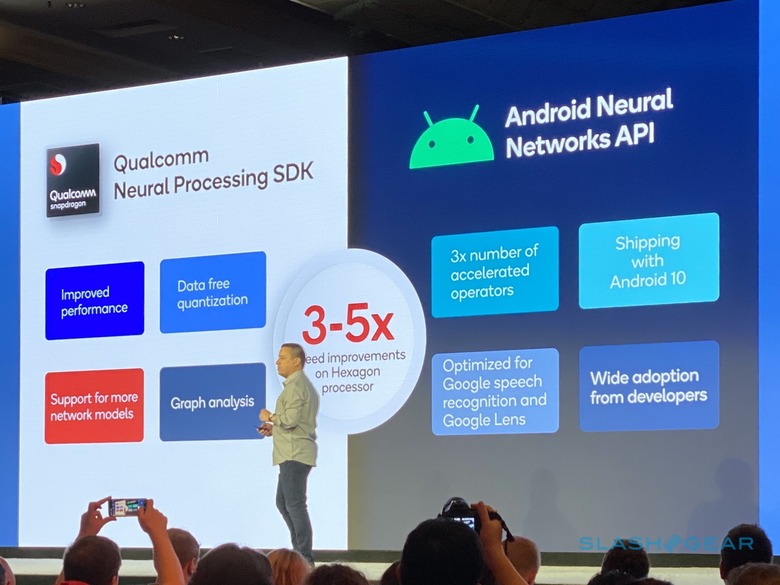 The reality is that few people with Snapdragon 865-based devices will know about the Hexagon co-processor, and an even smaller subset of those who do will likely understand exactly what it adds to their user-experience. That's in part by design, of course: Qualcomm says that its goal is to focus on the use-cases rather than the technology that's powering it.
Those use-cases are only going to increase in 2020 and beyond. Qualcomm has been working with Google on bringing the Android Neural Networks API over to the Hexagon processor, and not just for better optimized Google speech recognition and Google Lens. Shipping with Android 10, it should make it much more straightforward for developers to tap into the dedicated AI acceleration.