Qualcomm Snapdragon 855 Revealed As 5G Flagship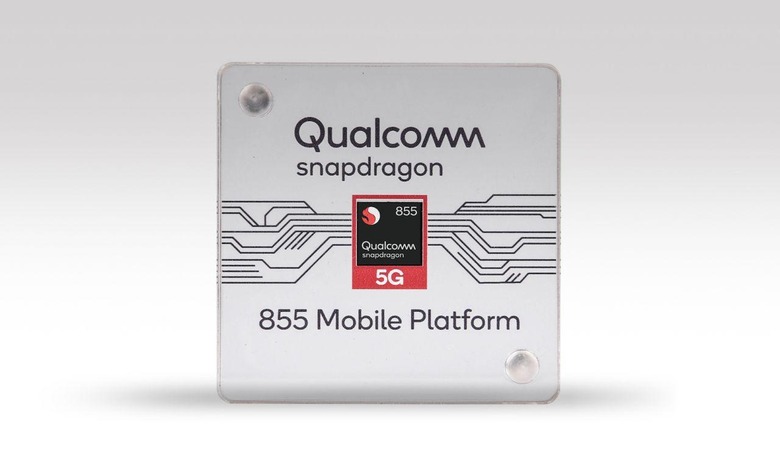 Qualcomm has revealed its first 5G solution for next-gen smartphones and more, the Snapdragon 855 Mobile Platform. The new flagship at the top of the chip-maker's processor range, it's not just a chip, Qualcomm insists, but a full architecture for making the most of 5G.
As Qualcomm sees it, that means paving the way for more immersive extended reality (XR) experiences – that's virtual reality and augmented reality to you and I – along with new artificial intelligence (AI) products. Multi-gigabit 5G, meanwhile, will help cut data transfer times and latency considerably over 4G LTE networks, assuming you have the 5G network to deliver it.
Key will be a new, 4th generation multi-core AI Engine, drawing together the Adreno, Kryo, and Hexagon components of the SoC. Qualcomm says it'll deliver up to three times the performance compared to its predecessor in the Snapdragon 845, currently found in phones like the Pixel 3 XL and Galaxy Note 9, by intelligently choosing which core to task each time. The focus there is on-device AI processing rather than having to rely on the cloud, whether that means delivering portrait mode photos with a single camera, scene detection, or analyzing photos and videos for visual search.

Snapdragon 855 will also include a Computer Vision (CV) ISP, which Qualcomm says it's a world's first. That will pave the way to new computational photography and video capture features, the chip-maker suggests. Meanwhile, Snapdragon Elite Gaming will focus on the silicon's potential in mobile games.
It's an interesting time for the mobile chip industry. With fledgling 5G networks just beginning to light up, and more coverage promised for 2019, the first taste of fifth-generation connectivity is almost upon us. While cable modem alternatives using 5G in place of fixed-line broadband internet connections will reach the market first, all eyes are on mobile devices whether those be smartphones, tablets, laptops, VR and AR headsets, or something else.
Of course for those to be practical, they need more than just a 5G modem inside. For a start there are battery and power management questions to be addressed: your 5G smartphone is no use if it only lasts an hour before you need to charge it, but neither will consumers settle for thicker, heavier devices that add extra-large batteries. Beyond that, though, are questions around coverage and use-case.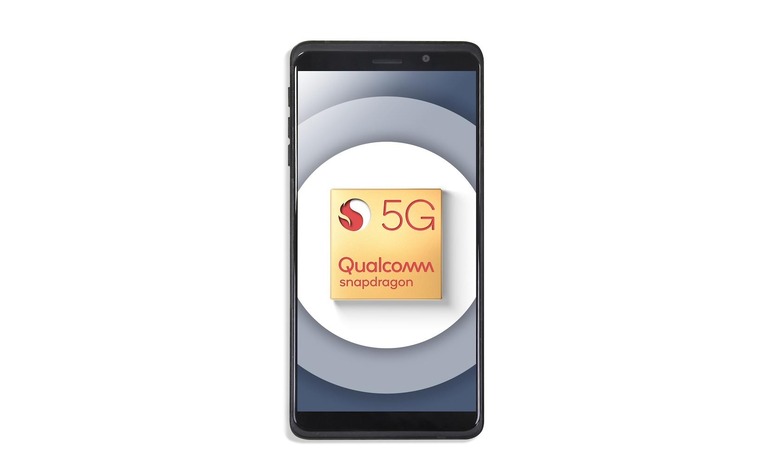 Even with the various carriers talking up their 5G roadmaps, getting service will be the exception not the rule for some time to come. That means any 5G device will also need to deliver top-notch 4G LTE to fall back to, too. Qualcomm is also pitching its talents in multi-gigabit WiFi, as part of a combined 5G, 4G LTE, and WiFi connectivity solution that, if all goes to plan, operates seamlessly from the perspective of the user.
That's vital since the focus has to be on how you benefit from 5G and multi-gigabit, not just how technologically impressive it is. Qualcomm, of course, doesn't make the devices itself, only the Snapdragon 855 Mobile Platform, but it has a vested interest in making sure that there's more than just fast download speeds to tempt consumers into upgrading.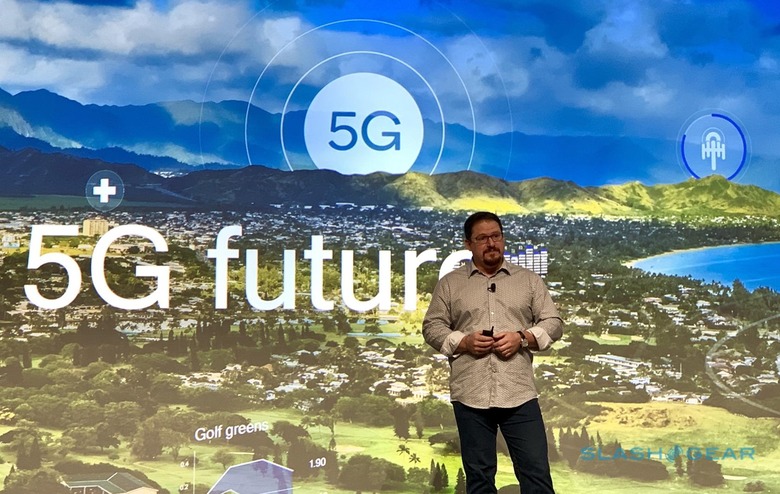 "A new technology phase has begun," Cristiano Amon, President of Qualcomm Incorporated said during the company's opening keynote at the Snapdragon Summit. "Virtually everything is becoming connected and intelligent."
With device-makers like Samsung, OnePlus, Motorola, and more expected to bring 5G smartphones to market in 2019 – and Apple after that, with an iPhone 5G probably not arriving until 2020 at the earliest according to the latest leaks – there's really not much time to set out those must-have use-cases.
""Everything we can do with the smartphones we have now, it is not going to be that different with 5G," Amon argues. Still, he's predicting a significant evolution ahead. "This transition is different to transition we had with 3G and 4G ... 5G will be bigger than 3G and 4G," he insisted. "It has the potential to be one of the largest industry transitions we have in wireless."
Qualcomm is playing most of the Snapdragon 855 details relatively close to its chest, at least for today. It's promising to run through the specifics of the mobile platform tomorrow, on the second day of its Snapdragon Summit 2018. We're out at the Summit as guests of Qualcomm, and will be bringing you all the news this week.