Qualcomm Quick Charge wireless power now works with Qi standard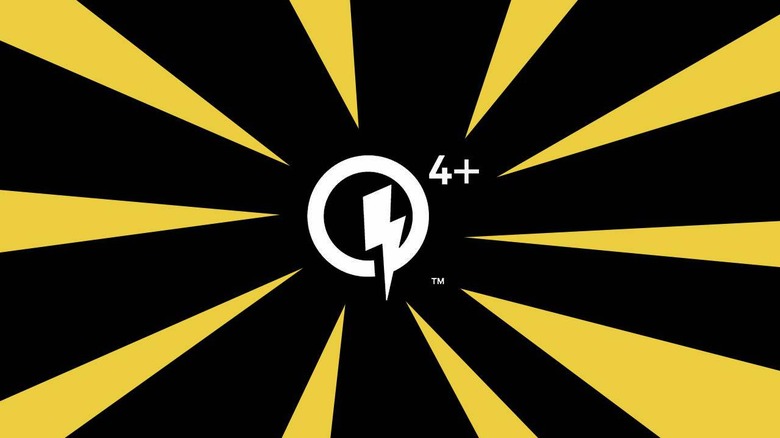 There's a brand name for the sort of wireless charging you've been doing with your phone for the last however-many-years, and it's called Qi. This brand is part of the Wireless Power Consortium (WPC), a group whose members include basically every major consumer technology company in the world. Qualcomm has a brand for the tech they've made to allow smartphone batteries to charge speedily and safely – it's called Qualcomm Quick Charge. Today Quick Charge was announced to be working with wireless power, and interoperable with the Qi-Certified standard.
Qualcomm's Quick Charge is a method of charging a smartphone that uses a processor to regulate the power entering the phone at any given time. Charge speed is always regulated, thanks to that big hunk of plastic you plug into a wall port. With Qualcomm's Quick Charge, the speed is variable, allowing you to charge relatively quickly for the first big portion of the smartphone's battery capacity, then slower and slower as it gets closer to full. This allows the battery to charge quick, but safe.
To use this tech, two pieces of hardware are needed. One is that wall plug, the other is the controller in your smartphone or tablet. This did not work on wireless charging pads before now – or at least Qualcomm's Quick Charge technique hasn't been in play for any existing device.
Starting today, Qualcomm Quick Charge goes wireless. One more component will be needed to make the process work – a Qualcomm Quick Charge-compliant charging pad.
Qi-standard wireless charging pads send a regular signal to check for capacity or resonance change. When the pad detects capacity or resonance change, it can begin calculating the device's energy requirement, and charging can begin. A Qualcomm Quick Charge-compliant charging pad will need a Quick Charge 2.0, 3.0, 4 or 4+ adapter to plug in to the wall. With these components in place, Qualcomm Quick Charge can work basically the same as it does with a wired connection – quick, then tapering off as the battery becomes closer to full.
"Qualcomm Technologies is proud to expand the Quick Charge compliance program to include Qi interoperability," said George Paparrizos, senior director, product management, Qualcomm Technologies, "As it will give consumers peace of mind that their Quick Charge enabled wireless charging pad has passed the rigorous tests established by both organizations."
OF NOTE: It's not ALL Qi-standard wireless chargers that'll work with Qualcomm Quick Charge. Instead, what we're seeing today is a bit of an agreement between Qualcomm and the WPC that they'll be able to mark devices compliant with both technologies at the same time. Only devices that come out after now will be compliant with both, and only where noted, more than likely.
The first device to be Qi-standard wireless power certified AND Qualcomm Quick Charge certified is the Mi Wireless Charging Pad. This device works with Xiaomi's "existing line-up of Quick Charge technology-certified wall and battery chargers," too. So says Yanteng Wang, lead of wireless charging, Xiaomi. Stay tuned as more start to appear.