Qualcomm Quick Charge 2.0 revealed: power up quick!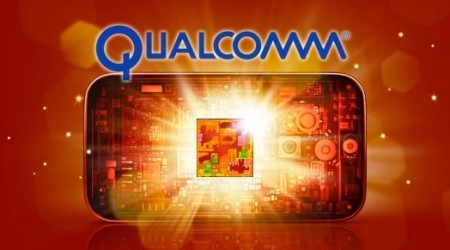 With the introduction of their full 2013 (and beyond) lineup of processors for the mobile universe, Qualcomm had made it clear that they're here not only to stay, but to bring on feature boosts like Quick Charge 2.0. With this second iteration of the feature many only discovered existed just about a week ago, you'll be charging up to 75% faster than the competition. This means that if you've got your phone (with Quick Charge 2.0 technology inside), and your friend has their phone, and you're both charging your devices at the same time, you'll be going up to 75% faster than he or she – off to the races!
There's already a collection of Quick Charge 1.0 device out in the wild today, each of them working with Snapdragon processor. This is a Qualcomm technology, so you can expect many device to be working with it in the future as well. Many HTC devices in the past have been working with Quick Charge 1.0, and the HTC One is a device that'll be busting out with Quick Charge 2.0 in the very near future. Quick Charge 2.0 comes embedded in all smartphones and tablets working with the next-generation Qualcomm Snapdragon 800 processor under the hood.
This technology resides in both the device and the AC/DC wall charger you're using day to day. Qualcomm Quick Charge 2.0 is offered as a standalone IC solution (outside the Snapdragon 800) or as part of the Snapdragon 800 processor's power management integrated circuit (PMIC). According to Qualcomm, devices they'd tested before Quick Charge 2.0 technology was embedded took 7 hours to charge compared to 3 hours after the switch.
The great thing about Quick Charge 2.0 is the fact that Qualcomm is working – right this minute – with AC/DC chipset suppliers to "fully enable the power supply ecosystem." In other words, you'll be using Quick Charge 2.0 and might not even know it. In addition, while Quick Charge 1.0 was made primarily for mobile devices, Quick Charge 2.0 will be ramping up to 60 watts of power when needed, both improving charge times for mobile devices and getting powerful enough to charge up notebooks, too.
Have a peek at the timeline below to see additional Qualcomm insights from the past week and get pumped up about Mobile World Congress 2013 and more Qualcomm action than you can handle. Hit up our Mobile World Congress 2013 tag portal for more information right this minute!