Qualcomm knocks out record quarterly revenue, MSM chip shipments, device sales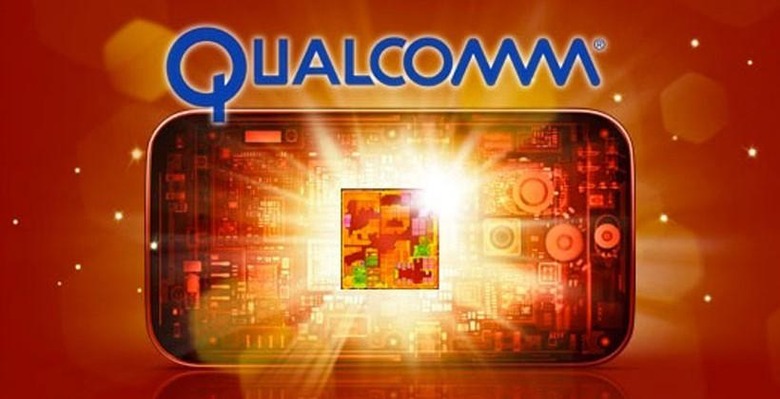 In the quarter of the year that ended on the 29th of December, 2013 – the financial quarter, that is – Qualcomm reported this week that they'd pulled in record numbers. Record quarterly revenues, MSM chip shipments, and device sales reported by licensees, each of them higher than Qualcomm had ever seen for this particular quarter any year previous. This stacks up well with a quarterly revenue of $6.62 billion USD – that's up 2% compared to the quarter before this one and up 10% year-over-year.
Qualcomm let it be known this year that they'd had a net income drop 2 percent year-over-year but up 25% sequentially, while their operating income was up 6% sequentially and down 28% year-over-year. Qualcomm is now working with an operating cash flow of $2.78 billion USD, this accounting for 42% of revenues and appearing as a 41% increase over last year at this time.
Chip shipments are always a place where Qualcomm shines, and in this quarter, with a 17% increase year-over-year and 12% increase sequentially, the company shows no exception to the rule. Qualcomm's MSM chip shipments came out to 213 million units this quarter, while September quarter total reported device sales were up 16% year-over-year as well, coming in at $61.6 billion USD.
The company also reported this week that this fourth financial quarter of 2013 resulted in a cool 276 to 280 million units shipped in 3G/4G devices. This accounts for every device Qualcomm contributes to with 3G/4G radios, and works with an estimated average selling price between $219 and $225 per unit. In other words – Qualcomm is continuing to grow their business right alongside the mobile smartphone market as a whole – and you can watch that market grow this afternoon too, if you like device shipment charts.