Qualcomm fifth generation Gobi chip revealed and detailed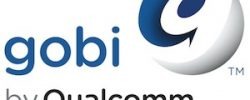 The chipmakers at Qualcomm have today let loose information on their fifth generation of Gobi reference platforms, complete with support for high-speed networks like LTE. Compatibility with HSPA+ and EV-DO are included along with future-leaning TD-SCDMA, TD-LTE, LTE on FDD and TDD networks along with GPS capabilities. This will allows devices rolling with such a chip to connect to faster LTE networks while within range of one and fall back to 3G networks worldwide when the faster speeds are not available. This chipset is made for Windows 8, Android, x86 systems and Qualcomm's very own SoC's, the dual and quad-cored Snapdragons of tomorrow.
An interesting proposition comes from 9to5Mac as well, that this could be, even though it's not mentioned, prepared to work with iOS as well for the iPad 3 this spring. Nearly every 3G iOS-carrying device since the release of the Verizon iPhone uses the Gobi platform from Qualcomm – this excluding only one: the AT&T iPad using a legacy chip from Infineon. Sources argue that this makes chip all but a guarantee that the next Apple device will have LTE capabilities upon it.
Qualcomm is announcing both the MDM9615 and the MDM9215 wireless baseband modems, the technology allowing all of the connectivity listed above. At the launch of this fifth generation Gobi platform, hardware partners will be Huawei, Novatel Wireless, Option, Sierra Wireless, and ZTE. Each of these groups will be collaborating on devices of several form factors and configurations across the nation. Fram Akiki, senior director of product management for Qualcomm CDMA Technologies noted the following:
"With Windows 8, we expect to see an increasing variety of mobile computing devices also in use by connected consumers around the world. Our Gobi fifth generation reference platform helps ensure that OEMs can develop products across their choice of operating systems and hardware platforms to meet the growing demand for mobile connectivity."- Akiki
We'll be covering Qualcomm's every move at Mobile World Congress 2012, just as you'd expect us to, and you can follow us all through the week through our portals at [MWC 2012] as well as [Qualcomm] – seeya soon!