Qualcomm admits "large customer" loss amid Samsung speculation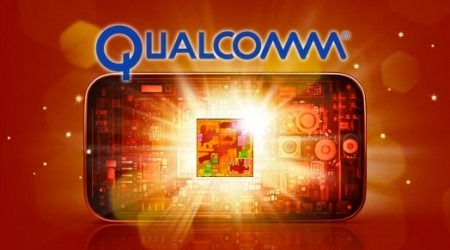 They're not naming names, but we can pretty much read between the lines. In its Q1 2015 fiscal report, chip maker Qualcomm is lowering its revenue outlook for the second half of this fiscal year due to a number of huge factors. Aside from a shift in share among OEMs and higthened competition in China, where is actually facing some legal battles, Qualcomm also mentions the loss of a "large customer" of its Snapdragon 810. Given how things are going, it's hard not to believe that it is referring to Samsung.
Mid-January, amidst the growing hype behind the Samsung Galaxy S6 expected to be unveiled at MWC 2015 in March, a rumor appeared that the Korean OEM might be ditching Qualcomm's chip for its own Exynos product. The reason? Some overheating problems that the manufacturer encountered during its tests. If this problem is indeed true, Samsung cannot but switch immediately, given how much is depending on the success of the Galaxy S6. That said, Samsung might also be using it as an excuse or opportunity to decrease its dependence on Qualcomm and push its Exynos technology into the spotlight.
Qualcomm isn't exactly saying why, but its wording is clear: a large customer won't be using the Snapdragon 810 for the upcoming design cycle of its flagship device:
"Expectations that our Snapdragon 810 processor will not be in the upcoming design cycle of a large customer's flagship device"
Of course, Samsung isn't Qualcomm's only Snapdragon customer, but we can pretty much narrow it down. Rival LG has already committed itself, publicly even, to the Snapdragon 810, claiming it has worked around those heat problems by using a better design. Though the G Flex 2 is not exactly its flagship, LG isn't expected to unveil the LG G4 until mid 2015. Same goes for Sony, it seems, who is now rumored to be switching to an annual release cycle instead of its bi-annual one. OnePlus is also expected to use the Snapdragon 810 for its OnePlus 2, but, though high-profile, the startup can't exactly be considered a "large customer". The same perhaps can be said of HTC. And that leaves us with Samsung.
The loss of Samsung as customer is so great that Qualcomm has been forced to lower its expectations for the remainder of the fiscal year. Analysts believe that Qualcomm could incur a 2 to 8 percent revenue loss at this rate. Quite a sizable sum, but not exactly the bulk of Qualcomm's profits. Those same analysts reckon that the chip maker makes more out of licensing than from its chip sales.
There is also a rumor that Qualcomm might be preparing a modified Snapdragon 810 just to address Samsung's complaints, but then the question becomes whether or not it will arrive on time. Judging by this fiscal report, it seems not and we might be looking at a purely Exynos-powered Galaxy S6 when MWC 2015 rolls around.
SOURCE: Qualcomm (PDF)