QuakeCon blasts terrifying Doom 3 BFG: The Lost Mission trailer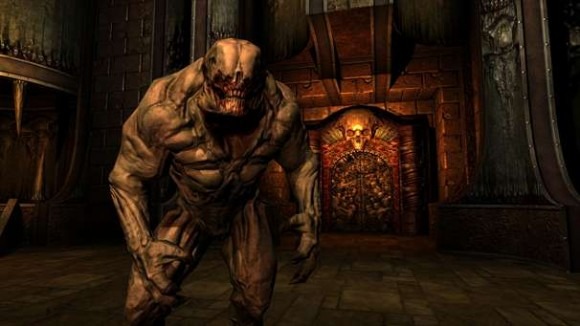 With the release of Doom 3 BFG Edition coming up in just a couple of months, Bethesda and id Software have taken some time at this year's QuakeCon (which kicked off yesterday) to hype the game. In a new trailer released today, we get a glimpse at some of Doom 3 BFG's new levels. There are eight new levels in all, and collectively they're called "The Lost Mission," serving as something of a second expansion for Doom 3.
As with most Doom-related media, this trailer can get pretty terrifying at times. We're promised that Doom 3 BFG Edition will include more horror effects than the original did, so the hope is that this new edition is a bit more horrifying than the game we got in 2004. In The Lost Mission, players return to Mars as the last surviving member of Union Aerospace Corporation's Bravo Team. Naturally, that isn't a setup for a flowery story, and it isn't long after arriving that we discover the minions of Hell are there in force.
It appears that this battle won't only be fought on Mars, as the trailer gives glimpses of what looks an awful lot like Hell. With updated graphics for the current generation, Doom 3 BFG Edition is definitely a game to pay attention to. It also comes packed with copies of the original Doom and Doom II, so if you've never played a Doom game before (is that even possible?) Doom 3 BFG sounds like it'll be a good place to start. Check out the new trailer below.
Doom 3 BFG Edition is coming to Xbox 360, PS3, and PC on October 16, and afterward we imagine id Software will ramp up work on Doom 4. At least, that's the hope. We've known about Doom 4 since 2008, so it can't be much too much longer until it's finally released. Still, the team at id is taking Valve's famous "when it's done" approach to Doom 4's development, so we could be waiting for some time yet.