Doom 3 BFG Edition coming October 16th for Xbox 360 and PS3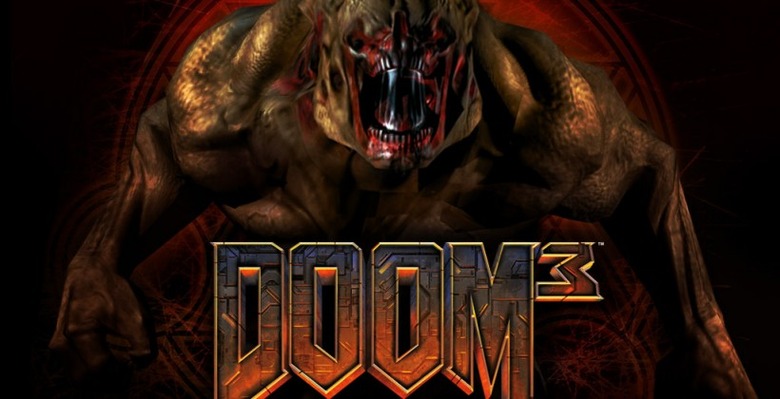 Bethesda has taken to its official blog to announce that a new remastered version of Doom 3 is being released this October. The BFG Edition will be available on the Xbox 360 and PlayStation 3, featuring Doom 3 and the Resurrection of Evil expansion pack. In addition, there will be seven new levels for the game called "The Lost Missions."
Doom 3, Resurrection of Evil, and The Lost Missions will all be receiving a graphical makeover to bring them up-to-date with modern day console capabilities. On top of that, audio will receive a boost to 5.1 surround sound, and there's support for Xbox 360 Achievements and PS3 Trophies. A new checkpoint system has been worked into the game to allow for smoother progression.
One of the sticking points of the original game was the inability to use the flashlight and weapons at the same time. That's something that has been fixed in this new BFG Edition, with a new "armor-mounted flashlight, allowing players to illuminate dark corners and blast enemies at the same time." The cherry on top? Doom and Doom 2 will also be included in the BFG Edition.
The Xbox 360 and PS3 versions will be available in the United States on October 16th for $39.99, while the PC version will be slightly cheaper at $29.99. Europe gets in on the action a few days later on October 19th.