QderoPateo Ouidoo Platform Blends Augmented Reality, China Mobile And A US Carrier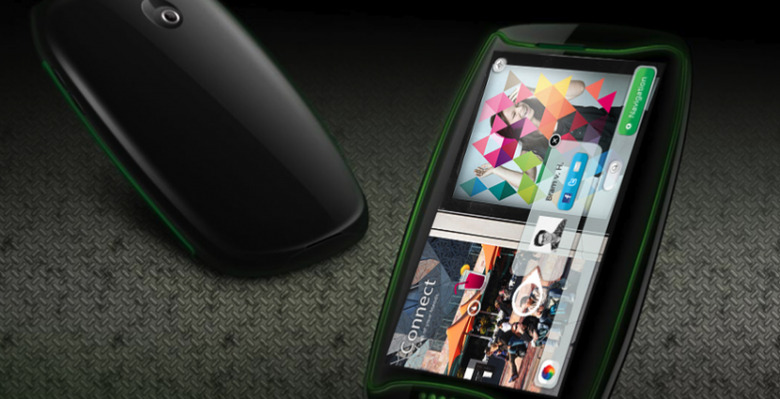 Augmented Reality (AR) is making gradual inroads into smartphones, but a collaborative US/Chinese startup reckons the process needs to be accelerated.  QderoPateo are looking to bring "Articulated Naturality" – which would include AR as part of "Ambient Intelligence"  - to market, and have designed not only an OS but their own custom chipset and a hardware device that uses it, the QderoPateo Ouidoo.  While we've seen enough cellular startups launch and then wither, the company have apparently secured "several million" in funding, a manufacturing partner, and deals with China Mobile and an unnamed US carrier.
Rather than use QR codes, 2D barcodes or other staples of current AR systems, QderoPateo are aiming for nothing less than full image recognition.  The Ouidoo will have two dual-core parallel processors paired with 2GB of RAM and an 8GB chipset, used for rendering and manipulating interactive 3D images, while accelerometers, gyrometers and GPS are combined to apparently pinpoint user-location with ten-times more accuracy than GPS alone.
While the Ouidoo is expected to make its debut at the Shanghai 2010 World Expo this spring, QderoPateo will also be launching an iPhone app – WorldLenns – which gives a partial insight into their software plans.  As for the business model, they reckon they can finally make proximity-based marketing pay its way.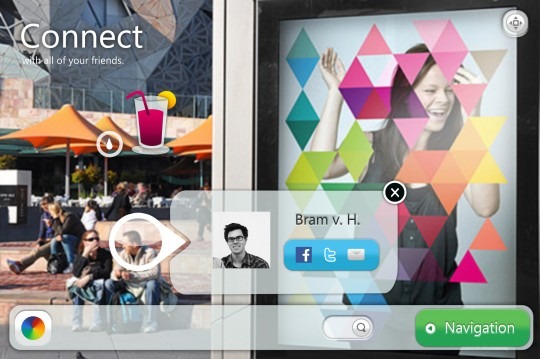 [via GigaOM]