Qbo open-source robot no longer naked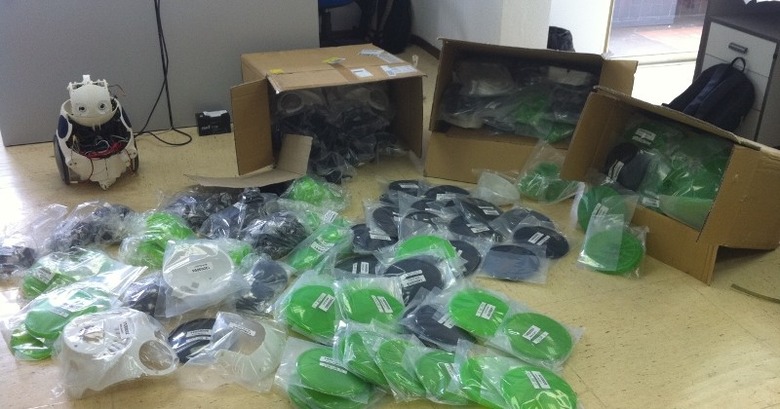 It's been a while since we've seen movement from the Qbo open-source robot project; last we heard, the tubby little 'bot had been fully spec'd up and the company was hard at work on speech recognition and a custom Ubuntu OS. Now the company has taken delivery of a whole heap of final chassis molds, ready to clad the naked Qbo you can see waiting patiently for its new outfit.
If you're not up to speed, Qbo is Francisco Paz's attempt to bring DIY robotics to a more affordable price point, using a combination of off-the-shelf hardware and custom software. The latter will be released under an open-source license, meaning anybody can build their own 'bot; we're presuming that the option to buy an official chassis – and maybe even a completely pre-built Qbo – will also be on the cards.
Head molds for the robot arrived back in January – shown below – though it seems we're still some way off having our own personal voice-activated butler. Expect stereoscopic vision, WiFi and Bluetooth connectivity, obstacle avoidance and more when Qbo finally reaches release status.