PureView rebooted: Nokia shows why Lumia 920 camera is special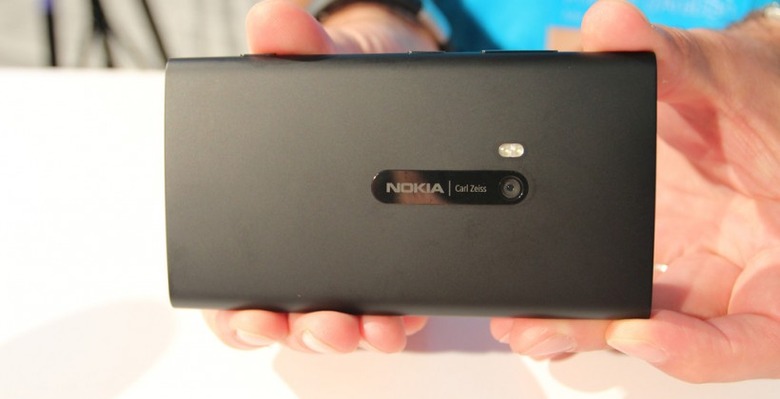 Nokia's new Lumia 920 may not be PureView as we've known it, but that doesn't mean it's not some darned clever camera technology all the same: think springs in your smartphone for a start. A new side-by-side video demo of the stabilization system in play – which you can see after the cut – shows another string of PureView's catch-all camera bow, relying not on masses of megapixels but on how a more average sensor does its business.
The 808 PureView uses oversampling to construct incredibly detailed, accurate pictures. Each pixel of its roughly 5-megapixel final stills is made up of the combined data from seven pixels on the sensor itself: by averaging out the results, and discounting anything which is obviously an outlier, Nokia can create a more impressive image than you'd get from, say, a regular 5-megapixel (or even 8-megapixel) traditional camera-phone.
In contrast, the Lumia 920 has just that: a regular 8-megapixel sensor. What's special is how it's mounted, with what Nokia calls "floating lens" technology, putting it on a set of actual, physical springs inside the 10.7mm thick chassis. As you can see in the video below, the difference is marked: video is smoother, as if your Lumia 920 is mounted on a tiny Steadycam, while stills should show an improvement in low-light performance, as exposures can be longer without introducing blur from shaky hands.
Update: Nokia has admitted that the video demo it put together was not filmed with the Lumia 920, and that it was only intended to simulate what the OIS system could do. The second video, however, shows an actual side-by-side comparison filmed on the new smartphone.
Unfortunately, what it also means is that none of the 808 PureView's other ambitious enhancements are present: you don't get lossless zooming on the Lumia 920, and there's no sign of Rich Recording for higher quality audio in video clips. Whether the market has heard enough about the 808 to know what they're missing on the Lumia 920 is questionable, though.
Still, as Nokia's imaging chief Damien Dinning said earlier in the week, there's more to PureView than just big sensors. We've been waiting for Nokia to show us how it will differentiate its Windows Phones from those of other OEMs – in more ways than just software – for some time, and it's good to see the Lumia 920 finally deliver on that promise.
[polldaddy poll=6513005]