PureTek iPhone Screen Protectors Promise One-Shot Perfection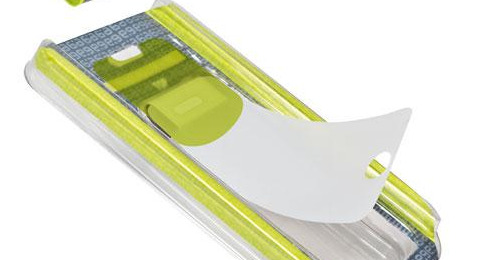 It's not easy differentiating between protection kits for the iPhone, but one we're seeing this week is looking to set itself apart in the ease in use department. This is the PureTek Roll-On Screen Shield Kit for iPhone 4/4S, and the magic is really in the applying mechanism. What you get is the screen protector plastic itself, but also an "error-free application tray" to go with it.
The problem with plastic shields for smartphones is your ability to mess up applying them in the first place. Once you've got a shield (essentially any shield) applied, you're good to go. But the possibility of bubbles and mis-hits lining up the corners and whatnot is a risk that's often times too great to pay the $30 a shot for the protector itself. What this PureTek shield kit does is take away that bit of fear you've got of applying the shield and puts it all in a simple to use roller. Have a peek at some hands-on action here courtesy of the group:
This kit comes with one protector shield made of "industrial strength film" complete with self-healing technology and a microfiber cleaning cloth along with the application kit you see above. The protector has a limited lifetime warranty, and the whole kit will cost you a cool $24.99. What would be extra cool is if it came with a back cover as well!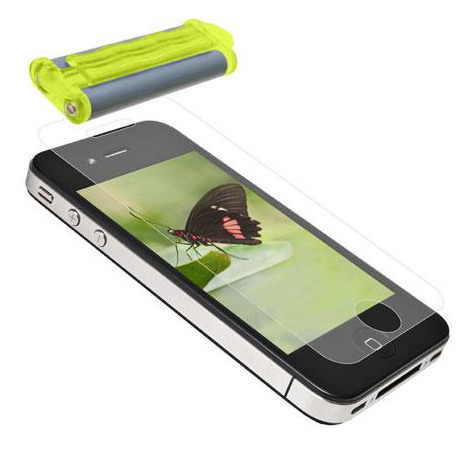 [via PureGear]