Pure Evoke D4, D2 radios arrive with Bluetooth onboard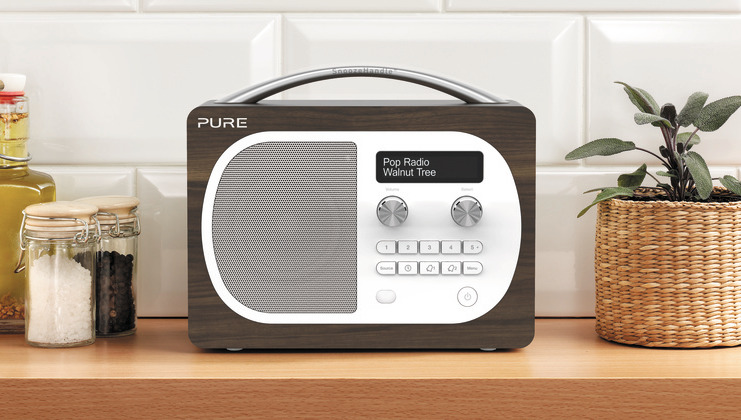 With Bluetooth connectivity in tow,
's newest round of fashionable tabletop radios brings a classic sort of look to match with current-generation wireless technology. You'll find two new base models appearing this week, one called the Evoke D2 with Bluetooth, the other called Evoke D4 – the latter coming in Bluetooth and non-Bluetooth iterations. These machines are being released individually, but they're able to be matched up with one another with identical colors and complimentary industrial design.
The Pure Evoke D2 with Bluetooth is being added to the collection this week after the Evoke D2 (without Bluetooth) revealed earlier this year. You'll find this machine able to work with digital and FM radio as well as connecting wirelessly with a users smartphone. Connecting with a smartphone allows the user to play any audio normally blasting forth from the phone itself through the speaker of the radio.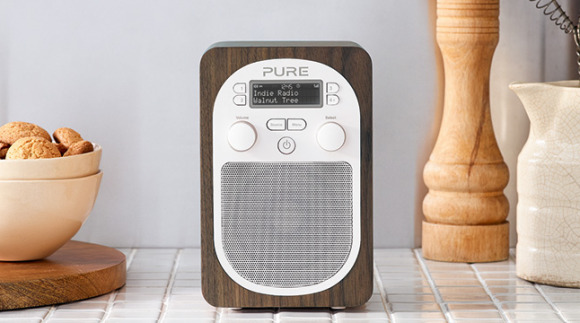 The Pure Evoke D2 with Bluetooth is made with real wood in two finishes – "domino" black or "glacier" white matt. This device also works with Class-D audio amplification, a physical audio input for non-Bluetooth devices, a kitchen timer, and 20 presets – 10 each of digital and FM stations. This device needs to be plugged in to a power jack unless an additional B1 battery pack (SRP £27.99) is purchased.
The Evoke D4 and Evoke D4 with Bluetooth work with many of the same features – though the D4 is the larger of the two radios, coming with a remote control of its own to emphasize its versatility. This radio evolves the look of the classic Evoke radio, having shipped "over a million units" since the line's launch in 2002. This D4 line is also clad in read wood "domino" black or "glacier" white matt finishes.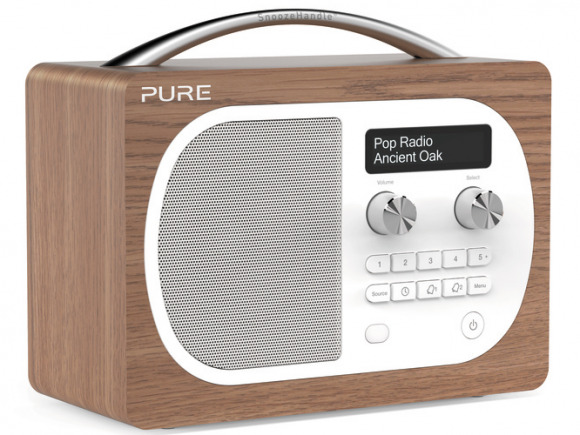 The Evoke D4 too works with an iPod / MP3 player input, 30 presets, four quick-access physical buttons, kitchen and sleep timers, a stereo headphone socket, and tone or radio alarms. You've also got an optional rechargeable F1 battery pack like with the D2 for wireless working. The Evoke D4 is available immediately with an SRP of £129.99 – the Bluetooth iteration will be available in December for £149.99 throughout the UK.
There's also a Pure Connect app with 20,000 global internet radio stations and 200,000 free on-demand programs and podcasts. Pure also offers a subscription music service with thousands of tracks more. This app works with both iOS and Android devices.