Pulse News Features Android Community!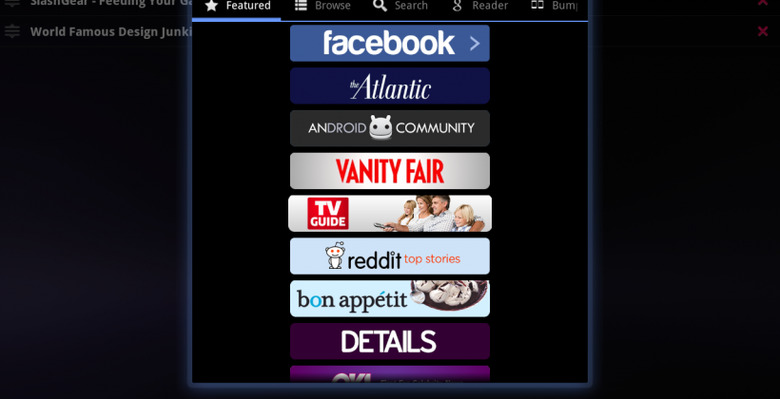 Today our favorite picture-based-blog-viewer Pulse News has decided to feature our sister site Android Community! We recently learned that Android Community is one of the highest-added blog feeds added in the entirety of the application (with SlashGear right alongside it,) so we were gleeful in finding it also featured in the tiny list released today via the bigtime Twitter and AlphonsoLabs blog announcements. Take a peek at the blog post right over [here], have a look at the Twitter post at @PulsePad, then add Android Community to your big list on Pulse on any one of the many devices it can be hosted on. Android phones, Android tablets (including the XOOM, on which it looks fantastic,) iDevices including the iPad and the iPad 2 (on which Pulse again, looks fantastic.)
Grab it! It's in the featured list, super easy to access all day long (and forevermore!) We're hoping that this move will make it even easier than it's been in the past for everyone to grab the largest amount of excellent Android news from us on Android Community. Of course this isn't the only place you can grab your Android Community news – the site looks great in your smartphone screens of any size, then we've got our own app as well! Type in Android Community in the Android Marketplace or head on over to the following link [AC on AM] on your phone or on your desktop to access it directly.
Take a peek above and below at how lovely the app looks whilst displayed on the Motorola XOOM, a tablet we're taking close looks at over on Android Community. We're very stoked about this addition, as should be very apparent, and we're working our hardest to make our way to the frontscreen of your Pulse readers from now until the end of time! We'll see you there!
OH and if you don't have Pulse News yet, get it [here]