Pudding Monsters gets first gameplay video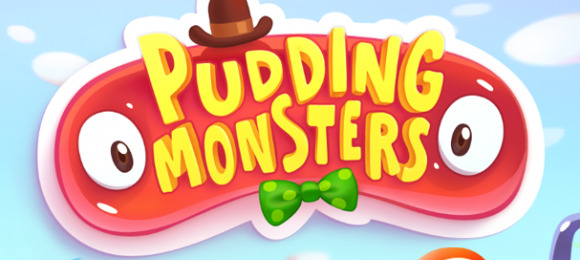 Cut the Rope developer ZeptoLab is coming out with a new game soon, called Pudding Monsters. They officially unveiled the game earlier last week, but today, they released a short video that shows off some of the gameplay. It's a little bit more involved than Cut the Rope, but casual gamers should be able to pick it fairly easily.
The goal of Pudding Monsters is to essentially get blobs of pudding to stick together. Unlike Cut the Rope, Pudding Monsters is more of a puzzler than a physics game. Players are tasked to move pieces of pudding around a board, but unless they hit an object or another piece of pudding to stick onto, the pieces will fall off the board and the game will be over.
Pudding Monsters will be released on iOS and Android simultaneously on December 20, and just like with Cut the Rope, ZeptoLab plans to sell licensed plush toys, comic books, and other merchandise based on the new game. Obviously, we're not sure what the merchandise will entail exactly, but if it's anything like Cut the Rope, we'll see a lot of the products based on the game's characters.
Cut the Rope gained around 250 million total downloads, and currently still has around 50 million monthly active users, even after releasing over two years ago. Hopefully ZeptoLab can recreate that same amount of buzz for Pudding Monsters. From the gameplay video alone, we think it'll be a sticking point for many gamers.