Cut the Rope developer unveils new game, Pudding Monsters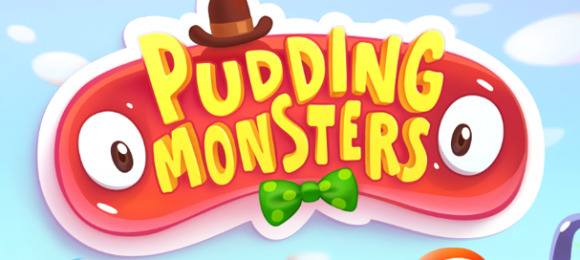 If you've ever played Cut the Rope, then you know just how fantastic it is. It's been one of the most popular casual games of the past couple years, racking up over 250 million downloads. However, the developer behind Cut the Rope, ZeptoLab, is back with a new game called Pudding Monsters, and it'll be releasing on December 20.
The goal of Pudding Monsters is to essentially get pieces of pudding to stick together. Unlike Cut the Rope, Pudding Monsters is more of a puzzler than a physics game, and it's even more casual than Cut the Rope, since it doesn't focus on physics and having to get your timing just right. Players are tasked to move pieces of pudding around a board, but unless they hit an object or another piece of pudding to stick onto, the pieces will fall off the board and the game will be over.
Pudding Monsters will be released on iOS and Android simultaneously, and just like with Cut the Rope, ZeptoLab plans to sell licensed plush toys, comic books, and other merchandise based on the new game. Obviously, we're not sure what these will entail, but if it's anything like Cut the Rope's merchandise, we'll see a lot of the products be based on the game's characters.
Cut the Rope currently still has around 50 million monthly active users, even after releasing over two years ago. It seems people still aren't sick of the game, and hopefully ZeptoLab can recreate that same amount of buzz for Pudding Monsters. We certainly wouldn't be surprised if the upcoming game stole the spotlight for a few months.