PUBG's first big update tackles gamers' biggest frustration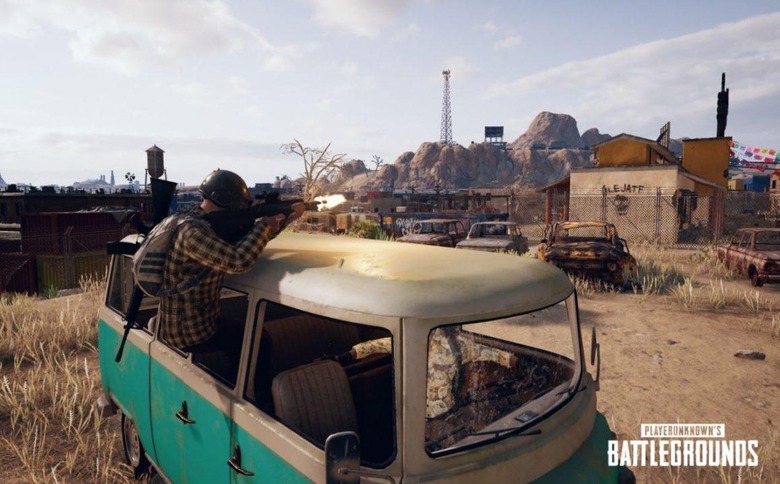 It's been a little more than a week since PlayerUnknown's Battlegrounds launched on PC, and now it's time for the first post-launch update for the game. Developer Bluehole has shared a list of patch notes for this new update, which is simply being called "PC 1.0 Update #1." That suggests it isn't significant enough to bring the PC release to a new version number.
In any case, the PUBG dev team opens that change log post with an apology for the lag players have been experiencing since launch. While lag has been a common problem for PUBG, it's particularly frustrating now, as the release of 1.0 was intended to make a number of optimizations to the game. The PUBG team explains that it was a "combination of causes" that resulted in this lag and issues with character placement readjustment.
READ MORE: PlayerUnknown's Battlegrounds ReviewBecause of that, it's going to be a little while until the problems are sorted out entirely. That path toward fixing those issues permanently begins with this patch, as Bluehole has "removed some inefficiencies in server infrastructure and optimized in-game servers to alleviate the problem." Moving forward, we can look forward to more optimizations for the PC version of PUBG, though Bluehole doesn't give a timeline for when it expects all of these changes to be implemented.
Then it's onto the meat of the update. There are two key features coming along with this patch. The first makes the map selection ratio for Erangel and Miramar – PUBG's new desert map – equal, while the second changes it so you can only view a replay of your death three minutes after the fact. This is a relatively small change, but it will prevent you from telling your teammates where the enemies are the moment you die.
Other than those two changes, this update is all bug fixes. Some of those are fairly big, as you should fewer experience crashes to the lobby when viewing replays. Furthermore, resuming a replay will take you to where you left off, so you no longer need to watch them from the beginning. Bluehole has also fixed a problem that prevented players from earning Battle Points from their games, saying that it will announce compensation for those affected players soon.
Meanwhile, Xbox One players are receiving a small patch today too, as detailed in a separate post to the PUBG website. This server-side patch addresses one (low frequency) cause of crashing while also reducing intermittent lag. The Xbox One version needs all the help it can get when it comes to lag, so we'll hopefully hear of more progress on that front soon.