PUBG mobile release is a US iOS and Android surprise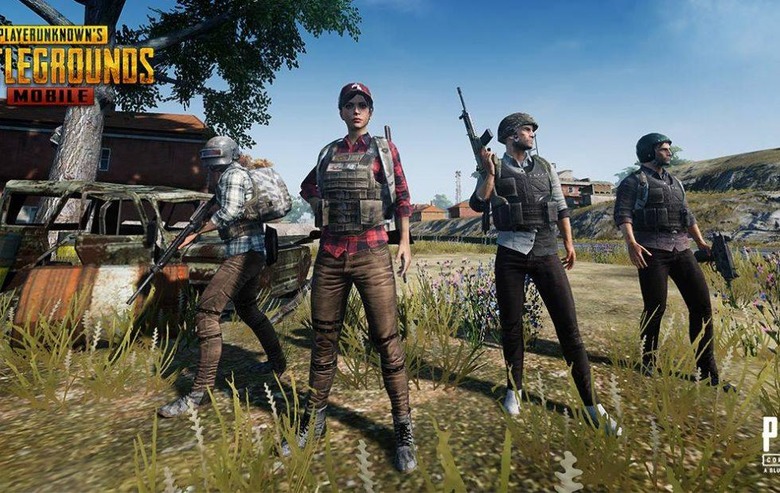 PlayerUnknown's Battlegrounds mobile has unexpectedly launched, with the game landing for iOS and Android in the US today. Officially licensed from the regular PUBG, the game uses Unreal Engine 4 to put an HD map on your smartphone, complete with team gameplay and 3D sound.
Talk of the mobile port first came back in November 2017, with the news that developer Bluehole had inked a deal in China. That agreement, with publisher Tencent, was to spread to other territories, it was confirmed. Indeed, Canada got to play with it on iPhone and Android device only last week.
Now, it's the turn of US gamers. PlayerUnknown's Battlegrounds is out, and best of all it's a free download. You start out one of 100 players who parachute down to an 8 x 8 kilometer island, at which point you must scavenge the weapons, vehicles, and general supplies to survive a Battle Royale.
It's a single map, at least for the moment, though the promise is of HD graphics and 7.1 channel surround sound support. The same weapons as you might be familiar from the full game are carried over, too – including the pan – together with a variety of vehicles spanning the gamut from cars and trucks through to boats.
For those wanting multiplayer, there's support for that too. The game has voice chat support for figuring out group tactics, and there's "anti-cheat mechanism" that, so it's claimed, will oust those not playing by the rules. Even if you're not impressed now, the promise is that there'll be more to come in future updates. "The current version does not represent the final quality of the game as we will keep optimizing existing content and adding new features," Tencent Games says.
If you're an iOS user, you'll need to be running iOS 9.0 or later. You'll also need at least an iPhone 5s or newer, though Tencent recommends an iPhone 6 or newer for the best results. Over on the Android side, there you'll need Android 5.1.1 Lollipop or newer, and a device with at least 2GB of RAM. Tencent says that over 500 different Android devices are compatible, including the Pixel 2, Galaxy Note 8, and other recent devices.