PlayerUnknown's Battlegrounds is getting an official mobile port (yes, really)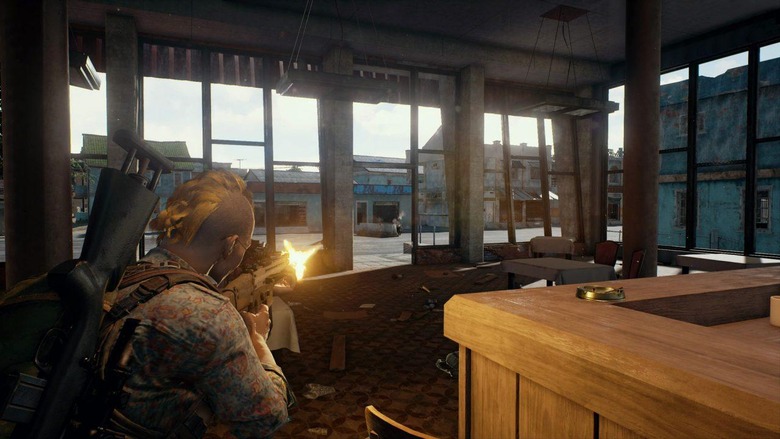 If there's one game that took the world by storm this year, it has to be PlayerUnknown's Battlegrounds. Though 2017 was a great year for gaming in general, few would have been able to predict PUBG's meteoric rise to quickly become one of the most played games on Steam. In short, PUBG has become a sensation, so it should come as no surprise that its developer, Bluehole, is looking to roll it out in as many markets as possible.
When it comes to launching in China – the largest gaming market in the world – Bluehole has partnered with Tencent. Tencent will serve as the publisher for the Chinese version of PlayerUnknown's Battlegrounds, making some changes here and there so the Chinese government will actually allow it to launch. Tencent's involvement in the arrival of PUBG in China doesn't end with this PC port, however, as the company announced today that it will work with Bluehole to develop an official mobile port.
While that will definitely strike some players as weird – it's hard to imagine playing PUBG without a mouse and keyboard, after all – there's good reason for Tencent and Bluehole to go in this direction. There are already quite a few mobile games out there looking to cash in on the PUBG craze, so why not go straight to the source for an official mobile version?
Details on this PUBG mobile game are pretty sparse at the moment. In its announcement today, Tencent promises that the mobile port will stay true to the core gameplay concepts of its PC counterpart, but how Tencent will achieve that is still a mystery. We also don't know when Tencent plans to launch this game, but we do know that it will come to China first.
As to whether or not it will eventually make its way into other markets is anyone's guess, though you'd have to imagine that Bluehole will want to bring this to as many markets as possible. We're left waiting for more details about PUBG's mobile port, but for now, head down to comments section and let us know if you'd give it a spin if it ever launches on a worldwide scale.